Khloe Kardashian and her husband Lamar Odom (Los Angeles Lakers man) are revving up strongly, and their latest attempt is taking a leaf out of Khloe's elder sister Kim's book and launching a fragrance of their own. A unisex scent with a pretentious name Unbreakable is hitting the shelves on February 12, the shelves belonging exclusively with Perfumania stores.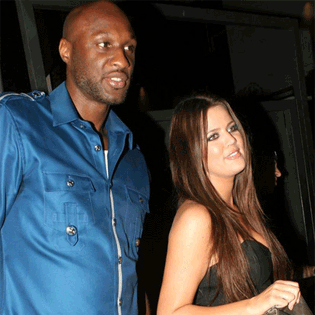 According to the Kardashian's blog, the 12th is going to be a busy day for the duo who are scheduling to welcome customers personally at the Florida Mall Perfumania in Orlando after 7 in the evening.
The campaign adverts show the loving couple in sexy black and white stills where a shirtless Odom and his wife are locked in a passionate embrace.
The fragrance is reported to combine the scents of Asian saffron, Italian bergamot, African geranium, sparkling clementine, apple, jasmine, lily of the valley, red fruits, texas cedarwood, tonka and vanilla bean and dark chocolate. The Eau De Toilette 3.4 oz spray will go for $42.99.
Besides, Odom and Kardashian are having a reality show of their own getting ready soon.