The brand Nina Ricci announced the upcoming release of a new feminine perfume Ricci Ricci. The new product will be presented at the end of August in France; international launch is planned for September-October. The beautiful and mysterious flower, which is called Night Beauty (Belle-de-Nuit), is used as the base of the fragrance.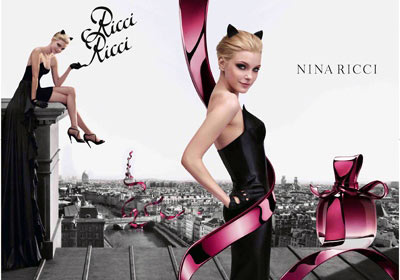 The composition Ricci Ricci was created by perfumers Aurelien Guichard and Jacques Huclier of Huclier. It took them two years to create this perfume. According to the creators, they made special emphasis on the trail of the scent.
The composition opens on the notes of bergamot and rhubarb followed by the floral "heart", which is built on very faint note of Belle de Nuit accompanied by Centifolia rose and Indian tuberose. The trail of the perfume is based on patchouli and sandalwood.
Source of the image: stylecaster.com.