Each "desperate housewife" got a perfume of her own! Surely, we are talking about the heroines of the popular US TV series "Desperate Housewives". Thanks to the hard work of perfumers from Coty the fans can now easily try out images of their favorite heroines of the series.

Imagine, now you can not only dress or behave like Gabrielle or Bree, but even smell like them! Each perfume of the four perfumes is named after a particular "desperate housewife".
Gabrielle is a seductive and sexy perfume with oriental theme. The fragrance is created with notes of pineapple, raspberry, blackberry, rose petals, and patchouli.
Susan is an elegant fresh fragrance. It contains notes of orange blossom, sandalwood, cedar, and white musk.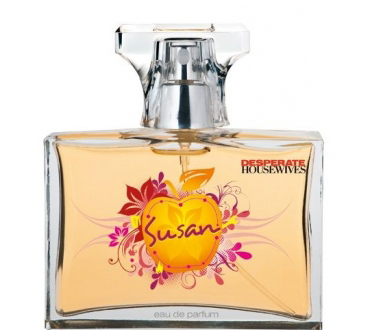 Bree is a fruity-floral perfume. The composition is built on fresh notes of green apple, raspberry, jasmine, lily of the valley, and additional highlights of vanilla and amber.
Lynette is a fresh citrus perfume. The fragrance stands out with strong citrus notes, as well as cardamom, jasmine, and musk.
Source of the image: skinstep.com.