The Versace capsule collection will be forthcoming for the high street giant, as has been officially confirmed by H&M. So, Versace aligns with other H&M's high-profile collaborators whose list includes Karl Lagerfeld, Alber Elbaz, Stella McCartney, Jimmy Choo and Comme des Garcons.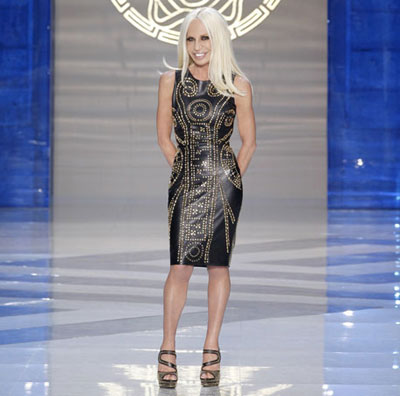 The company presents the exclusive collection – the latest output from creative director Donatella Versace – as being in perfect keeping with the heritage of the brand, boasting "exuberance in exclusive materials" in addition to the expected print and leather.
On Monday Versace fans could steal a glimpse of what's coming when Donatella Versace turned up for the Versace men's show in Milan in an item from the H&M collection. In her statement she said she was "thrilled" to be working with H&M towards winning their large audience. She also accentuated that the new output is "quintessential Versace" that is sure to be highly appreciated by those who admire both firms' creations.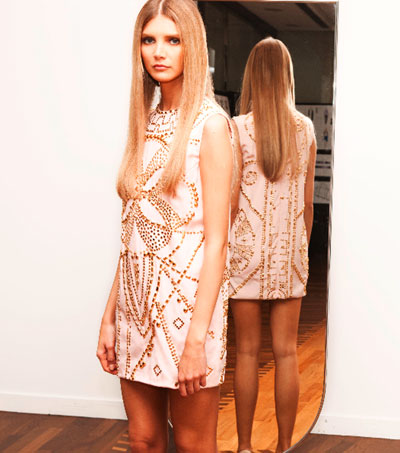 Scheduled to hit the shelves starting November 17, the collection will embrace womenswear, menswear and – debuting in the H&M designer collaboration – a small set of homeware stuff for beds and sofas.
Women's collection numbering something like 40 items will comprise mostly dresses made from silk, studded leather and prints, accompanied by jewelry pieces and high heels. There will also be jewelry for men, theirs a more classic-oriented collection with tuxedos of impeccable tailoring and matching belts.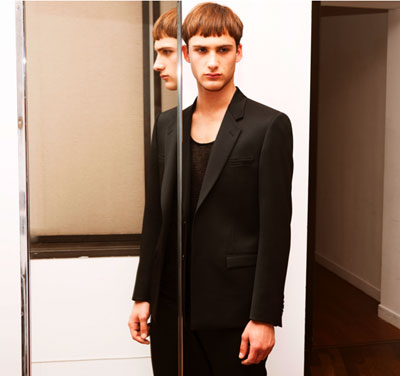 There is already the next in line collection in preparation for January 2012, men and women pre-spring wear.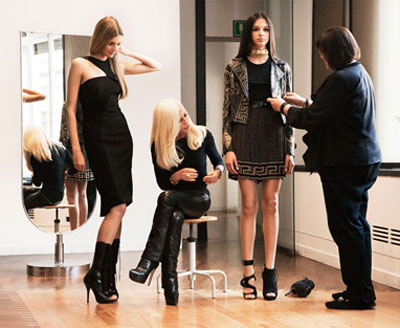 It may have been some decision for Versace, considering their long-standing policy of turning down offers for producing ranges with more affordable price tags. The New York Magazine quoted Donatella explaining at a NY Times talk that – with due respect to anyone who thinks otherwise – she had been trying hard to make Versace a luxury fashion house and it wouldn't be appropriate to lower the mark. Still she said that putting her line in H&M "would confuse the brand."
Source of the image: Fashionista, Clichemag.