Of course you shudder when you are putting on your beloved best-looking – and expensive! – shoes and the dark fear of a possible shower crosses your mind… What a spoiler – to come back home wearing a sodden ugly mass on your feet!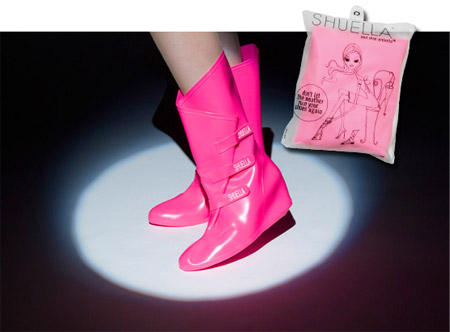 Here is Shuella – the answer to your prayer, a perfect protective measure from moisture. As soon as the clouds scud across the sky, you get these footwear raincoats from the pouch and don them. Rest assured the rain won't harm your latest and prized acquisition. A towel is included to use on them after they have served you.
Black and pink are the available colors.
Source of the image: shuella.com.