Who would have thought that the recognized guru Vera Wang will once again surprise us with her bridal fashion.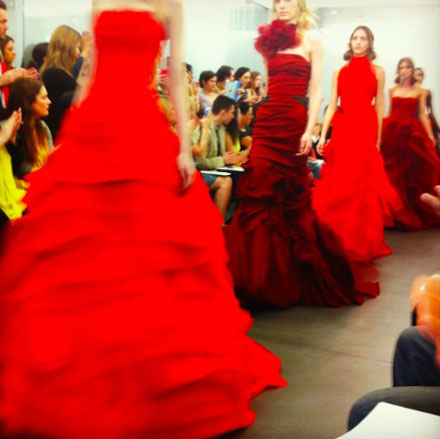 First of all, the shock was experienced by the girls, who were planning a wedding, when the designer Vera Wang had made a collection of black wedding dresses. Do you remember the show of Fall 2012?
But now she has done it again, in the sense of breaking the stereotypes of wedding ceremony. The last show by Vera Wang presented the public with 15 wedding dresses in bold red design (having used shades from orange to cherry red).
The critics say that the girls are tired of white dresses. Even the period of creamy and yellowish dresses that has come recently, cannot improve the situation. Something bright and bold might be needed for everyone to fall in love with the white color again.