If you read about the Intimacy dress created by Daan Roosegaarde, fashion designer Maartje Dijkstra and V2, you will hardly have forgotten about it.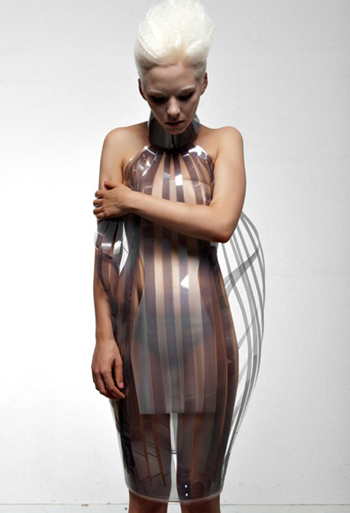 The dress created a turmoil by the very fact of being true to its name, for it is fabricated from white e-foil that turns transparent as somebody comes closer to the wearer. Has anyone tried wearing it in public yet?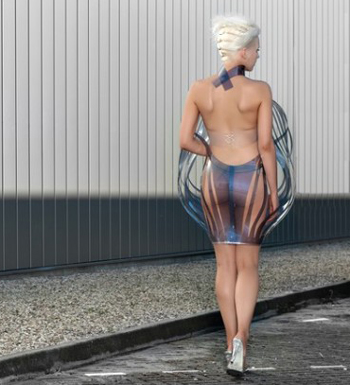 'Intimacy Black' is the dress' further development by Daan in cooperation with Anouk Wipprecht and V2. Glittering black certainly makes it look sexier and more stylish, although maybe not adding very much to its practicability.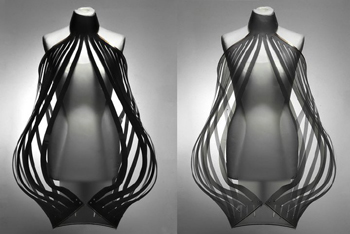 Still Anouk is sure that the dress will be worn and then will require accessories in the same tone, so there will be a bag to go along.
Source of the image: Fashioningtech