The sensational appointment of Raf Simons to occupy the position of the creative director at Christian Dior has become the hottest topic for discussing this week. However, for some reason a lot of people forget about another (and no less important) hero of this scandal, Bill Gaytten, who had been working as Dior chief designer for more than a year after Galliano's retirement.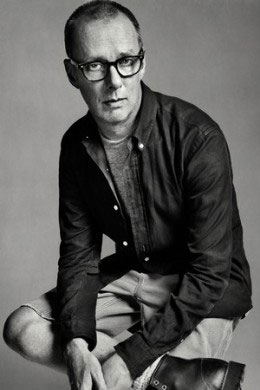 A gifted professional, who had been the former "right hand" of John Galliano for several years, Bill Gaytten had been virtually unknown to the fashion community until the authorities of LVMH unexpectedly announced Gaytten a "substitution" for John – at least temporarily. Many did not believe that Gaytten would at least try to reach the level, which had been easily reached by Galliano. In fact, they happened to be right, because the first collection by Gaytten, Dior haute couture fall-winter 2011-2012, was a real "nightmare". Bill Gaytten, however, quickly learned from his mistakes, and his five subsequent collections for Dior were accepted much better by the critics (perhaps, largely out of despair).
Though Bill Gaytten definitely lacked the sparkling talent of John Galliano, this man managed to keep Dior "afloat" for a year and even happened to slightly increase the sales of the French brand. But the management of LVMH prefers to quickly forget about the merits of their past designers: after Simons' loud appointment, not a word was said about the fate of Gaytten…
Of course, Bill Gaytten remains the chief designer of the John Galliano brand – again in connection with the dismissal of its founder. So the former acting creative director of Dior will not be left without a job – for a while at least. But the management of LVMH is not planning any new projects for Gaytten and, taking into account the past experience, it is unlikely to reflect on the fate of the designer in the future.