Just about every woman has a pair of jeans in her closet and most have more than one. Jeans are a versatile fashion item that is worth their cost given the wide range of looks they can create. When buying jeans, certain aspects should be taken into account to ensure proper fit and look. Certain jeans work better for some purposes than others. Also, certain jean cuts look better on certain bodies than others.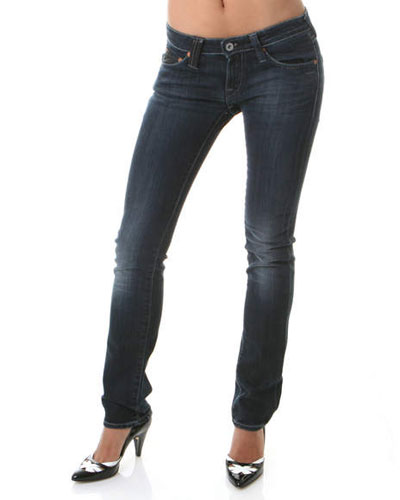 Skin tight jeans are one of the more popular jean styles. Women with problem body areas should avoid these jeans as it will simply attract attention to what they don't want accentuated. For example, if you have big hips, skin tight jeans will only draw more attention to this. Skinny jeans look best on women with smaller curves. For women with smaller hips, skinny jeans can help provide some shape to your figure. Shorter women can wear skin tight jeans, however, opting for a style with bootcut legs will help make you appear to be taller. Heels also are ideal for shorter women to wear with their skinny jeans. Most women choose skin tight jeans in darker colours such as black, deep blue and grey.
Boyfriend jeans are the complete opposite of skinny jeans. Many women like these for the comfort they provide. Just about any body type can carry of the look for boyfriend jeans. Since the jeans are loose fitting, when pairing a top with them you will want to select one that is more form fitting. Select a tight fitting t-shirt or tank top. This will enhance your curves. Also, these tops look great with one of today's short jackets. Just about any kind of footwear looks good with baggy jeans, with the exception of heels. With summer coming, sandals are a good look.
Cropped jeans are another cut of jeans. These are flattering and comfortable as many styles are made from stretchable denim. Cropped jeans come in both skin tight and baggy styles. Boots and gladiator sandals can complete your cropped jean look.