The properly selected silhouette can help create the illusion of longer legs: any stylist will first of all advise the clothes, which visually lengthen the body. How can you be perfectly slim and have long legs – at least visually?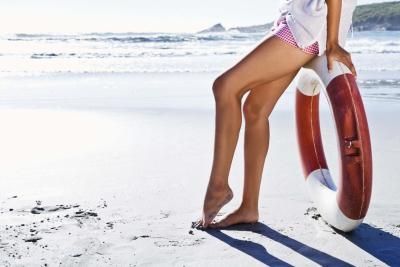 The first thing is to mix the length of the set. For example, wearing a long jacket with a short skirt, and a short jacket with a long skirt.
You can also wear pants and skirts with high waist, and this style will visually make your legs longer. However, such clothes, even if they are all trendy, are not for every woman. If the waist is too high from nature (and the torso is short), this method should be abandoned.
One may also prefer mini-skirts and shortened shorts. Bermuda shorts and knee-length skirts will only emphasize the short legs, although a pencil skirt to the knee or just below the knee is considered a universal model that fits most women.
Then, you can wear long cigarette pants or leggings. Capri pants and cycling pants are ideal for summer. But you will have to forget about wide trousers.
Wear half-length T-shirts, jackets and coats. In summer, a variety of T-shirts and cropped tops will be good for the same purpose.
Do not wear long blouses and tunics that cover the hips. Such clothing will make the body visually longer, and the legs shorter. And besides, long tunics can "take away" a few inches of your growth.
Try wearing a plain set of clothes. Monochrome palette will visually make the silhouette higher, completing the image as a harmonious and whole one.
The easiest way to increase your height is with high heels. It will be quite enough to have the heels of medium height.