The Italian Gucci fashion brand is involved in the eco-race, providing a full line of environmental shoes made of plastic.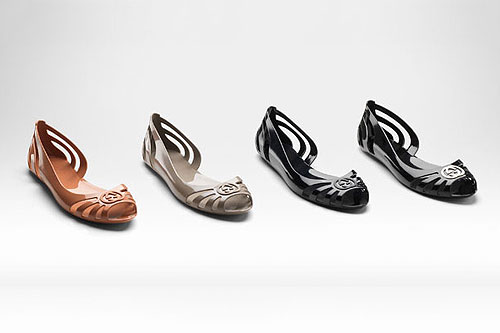 The production of practical ballet flats from the new Gucci collection involved the use of a special plastic, slowly decaying in the nature. A similar material is used by the famous eco-brand Melissa, producing their shoes in constant collaboration with such fashion designers as Vivienne Westwood.
The new eco-line by Gucci is not marked by a particular diversity (the collection includes only four options of colors and, in fact, only one model of ballet flats). However, diversity should not be considered the main advantage of these eco-initiatives. Plastic ballet flats by Gucci will be available in June in the boutiques of the Italian brand and online.