The summer wristwatch collection by John Galliano reminds of the collection of bags presented by the same brand: colors, love of glamorous glitter of crystals, and functionality.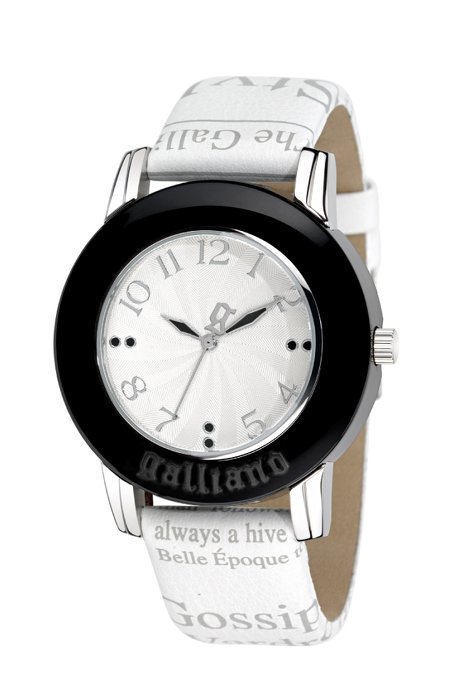 The collection by Galliano is designed on the basis of the famous Galliano Gazette print. Wristwatches with a double steel or metal bracelet and a Gothic "g" have been released in two sizes: 42 and 38 mm. The aluminum bezel is decorated with crystals of different colors.
The second seasonal collection has a long and romantic name PARLEZ-MOĺ D'ETERNITÉ AND PARLEZ MOĺ D'AMOUR (Talk with me forever, and tell me about love). It consists of two versions: the military style and the style of the brand perfume Parlez Moì d 'Amour.
The third collection – Colourist – includes the same newspaper print and is characterized by a kaleidoscopic abundance of colors and a Gazette print on the bracelet.