The Italian Ballin brand named one of its most expensive leather bags in honor of the wife of Hollywood star George Clooney. Thus, the high social status of Amal Alamuddin was confirmed in the fashion industry.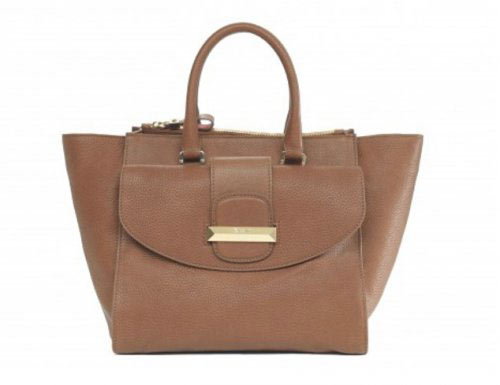 Ballin gave the name of Amal to a leather bag that costs $1,190. In such a way it bears the name of the wife of the famous Hollywood actor George Clooney. Their wedding was the main secular event of the year, as Clooney had long belonged to the category of confirmed bachelors. The journalists have often noticed this bag in the hands of Amal Alamuddin at various events. The woman's collection seems to include a few bags of different colors, including rich brown and black.
For example, last June, the British lawyer appeared with this bag at the London Global Summit combating sexual violence in the time of conflicts (Amal specializes in providing legal aid to such victims). On that day she was wearing a bright orange dress and shoes in the floral style, and her look was supplemented with a large neutral brown leather bag.
A little earlier, in May, Amal Alamuddin was photographed with the same bag during a walk around London. Therefore it is not surprising that the native born of Lebanon who lives in the UK now has the luxury bag named after her. In fact, it is difficult to say who has got the biggest benefit from this step.