Chapped or dry lips are among the most common winter problems for women. The lip skin is very sensitive, so it immediately responds to temperature and humidity changes in the environment. Do not forget about winter lip care. And we will remind you of these simple tips.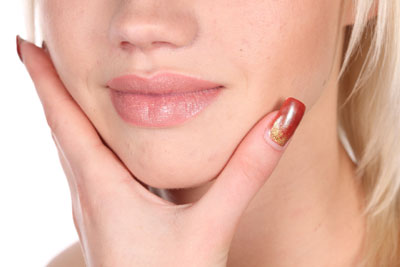 Apply Olive Oil on the Lips
Despite its simplicity this balm is a real rescue, believe it or not. If you do not feel comfortable going out with oil on your lips, run the procedure before going to bed. The result will come. Just do not lick your lips after applying the oil!
Peel the Lip Skin
Find a peeling solution to your taste: it can be a purchased or a homemade scrub. For the best results, you can use a soft toothbrush. Just do not rub too hard! Proceed gently.
Moisturize Dry Skin
Like the skin, lips should be kept moisturized. The easiest way is a moisturizing lip balm. If you follow the latest trends in makeup and buy high-quality cosmetics, you probably know that the new lipstick and lip gloss formulae often contain moisturizing ingredients, for example, aloe vera.
Apply Vaseline
Though many treat this solution reprehensibly, the majority think vaseline is a universal and really effective lip remedy. In pharmacies they sell not only boxed, but also lipstick-shaped vaseline, because it is very convenient.
Don't Lick Your Lips
Do not lick your lips. Everyone knows this rule. It is not so difficult to get rid of this habit – apply lip balm more often, even at home.
Use UV Protection
Buying a lip remedy, look for products with SPF-filters. They are more effective in protecting not only from sunrays, but also from free radicals that dry the skin and make it older.
Follow our winter lip care tips, and you will hardly encounter the problem of dry, chapped lips in winter.
Source of the image: Photl.