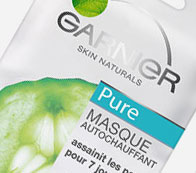 Garnier is expanding its Pure line with a new product – Deep Pore Sauna Mask! This sauna mask warms up when applied to the skin and cleanses away black spots and other impurities in the skin. If you had a facial treatment at a beauty salon at least once, you are familiar with the way the sauna mask works. Before the skin cleansing procedure, the specialist steams your face first to make further process go easier and faster.
Likewise, the mask heats up on contact with water, steaming your face. This will open the pores up, allowing to draw dirt and oil out of them more effectively.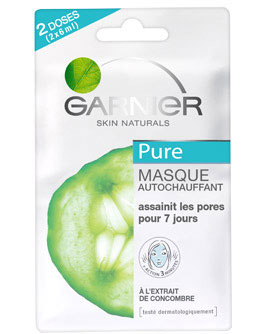 The mask contains thermal active magnesium that actually creates this sauna effect, exfoliating granules that cleanse the pores and smoothes the skin's surface, and glycerin for the moisturizing and softening effect.