An increasing number of men are sent to the beauty clinic to trim the sides. The share of men in the cases of liposuction in this body area has been up to 40 %.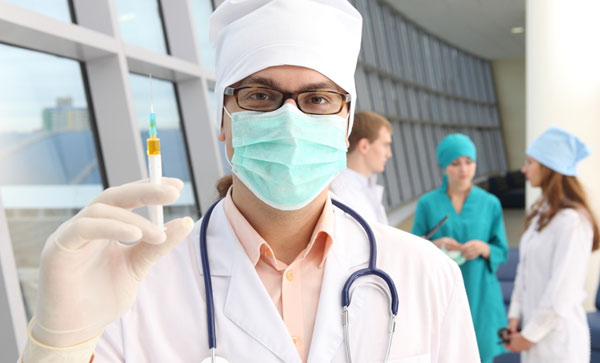 These days, men are much more concerned about their appearance and figure than 10-20 years ago. And they tend to go all out to get rid of excess weight, especially on the sides. One of London's private clinics already holds 42% of liposuction among male patients, and a quarter of them ask to remove the fat on the sides. The abdomen is only in the second place.
The clinic uses VASER-non-surgical liposuction procedure in which fat cells are destroyed by ultrasound, and then removed through a special tube. The procedure is performed under local anesthesia, and most often it covers the hips, abdomen, chest, buttocks, arms, neck, chest and chin. After surgery, the patient is recommended bed rest for 12 hours, and in the next 2-3 weeks intensive physical activity is prohibited.
Doctor Dennis Wolf, a plastic surgeon at The Private Clinic on Harley Street in London says that 4-5 years ago men already showed a strong interest in operations to correct the contours of the body, but then we often aimed at the chest and abdominal area. Men like to have a marked torso and press cubes. Eventually, desires have changed, and now men are most eager to get rid of fat on the sides. Most of Dr. Wolf's patients are fit and healthy men. They realize that no matter how hard they work out in the gym, the fat on the sides still remains. Unless VASER interferes.