Variety is the spice of life, but change can be intimidating, especially when it comes to your personal style. It can be difficult to find that balance between the need for something different and the fear of the unknown. Luckily, we live in a fashion-forward world that has the tools you need to make a temporary change before committing.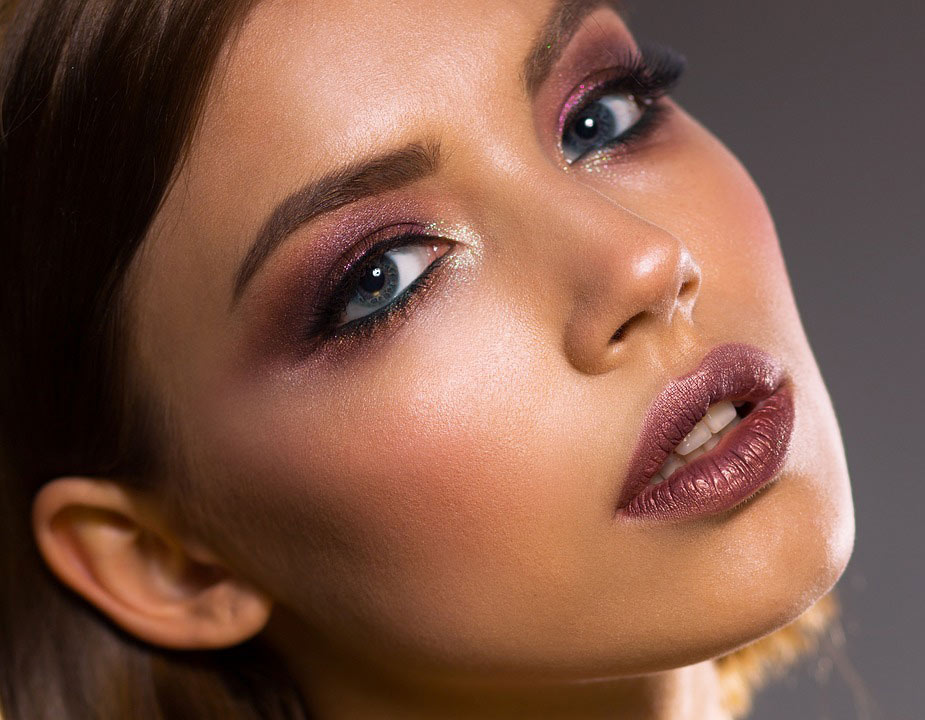 If Emma Roberts can hit the red carpet with those hair extension bangs, you can try whatever your heart desires. Bad example? Ok, let's start with some low-risk ways you can use to temporarily change your look.
Coloured Contacts
For something truly unique, you can use coloured contact lenses to change your look. There are a few options you can take when using coloured contacts. First and foremost, you can completely change the colour of your eyes. Grey eyes can become a brilliant blue. Hazel eyes can become a piercing green. You can go completely off the wall and use violet contacts.
For something more subtle, you can purchase coloured contacts that only highlight the natural colour of your eyes. Your baby blues become a little more brilliant, or your hazel eyes can show a little more honey. It depends on how noticeable you want the change to be.
Faux Short Hair
If you aren't quite ready to cut off your long, luscious locks, style your hair into a faux bob for the day. With a bunch of bobby pins, some artistic pinning, and a lot of hairspray, you can try different short styles and see which appeals to you. Underpinning is a way to try a basic bob, a wedge, an asymmetrical cut, or even a pixie cut before resorting to scissors.
The faux short hair look is also a fun alternative to updos for formal events. While there are numerous DIY tutorials online, having your stylist handle this task will give you a more accurate depiction of what your hair will look like short.
Change Your Makeup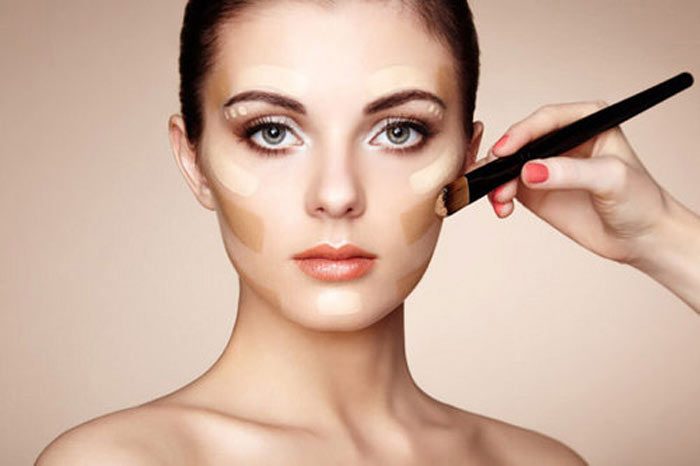 Makeup can be used to accentuate your naturally beautiful features or to change your look entirely. However, we tend to be creatures of habit and develop a signature look from which we rarely stray. That's why changing your makeup can completely change your look.
If you tend toward dramatic, smokey eyes and a nude lip, try a bold lipstick and nearly naked eye. If you usually go for a natural appearance, try a striking vintage-inspired pinup look. Who knows, you might find a new signature style to show off from now on. On the other hand, if you don't like the look, the solution is so easy – you simply wash it off.
Temporary Hair Colour
If you're feeling bored with your locks, but don't want to commit to maintaining a new color, use a temporary dye to change things up. Depending on your color now, your options may be limited. For example, a blonde will have trouble finding a temporary dark dye that won't stain their hair. Brunettes will likely be unable to become a blonde for a day.
L'Oreal recently released their Colorista line, which has a plethora of semi-permanent colours to try. They even have spray colors that are meant to last a day and wash out immediately. Their options range from basic browns to metallics and pastels. If all else fails, you can always revert to your childhood and use Kool-Aid powder in your conditioner.
Get Some Ink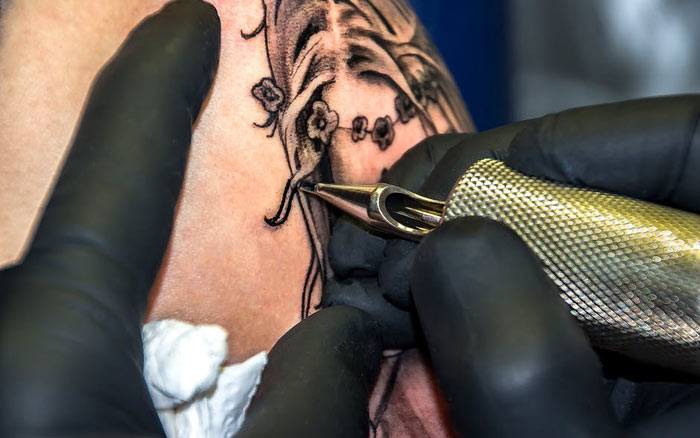 What better way to change your look than with a tattoo? A temporary one, of course. Temporary tattoos are a hot ticket item for kids who love stickers and want to feel grown up while representing their favourite cartoon character. In recent years, they've also become a hot item for adults who want the appearance of a tattoo without the commitment.
You can find amazing designs online or even order a custom design to show off your creativity before committing to a real piece. Alternatively, henna tattoos last for a couple of weeks before washing away.
Making these temporary appearance changes will give you a platform on which you can be as bold and crazy as you want to be without making a permanent alteration. Unfortunately, your actions while becoming the living embodiment of your new look can have permanent repercussions, so handle with care.