Making a top knot is very easy. It is therefore not surprising that we see it on the catwalks and the red carpet again and again. It is easy to copy, just follow the basic instructions from Sally Brooks – the international art director for Nivea Hair.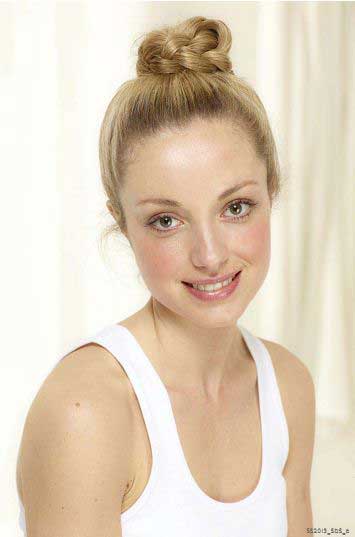 Comb the hair up and tie it with a rubber band to get a high ponytail on top.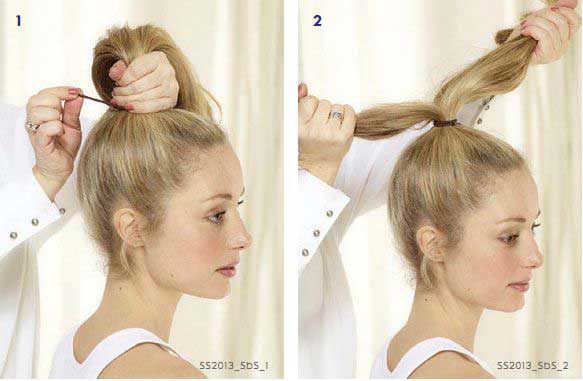 Divide the tail into 2 equal parts.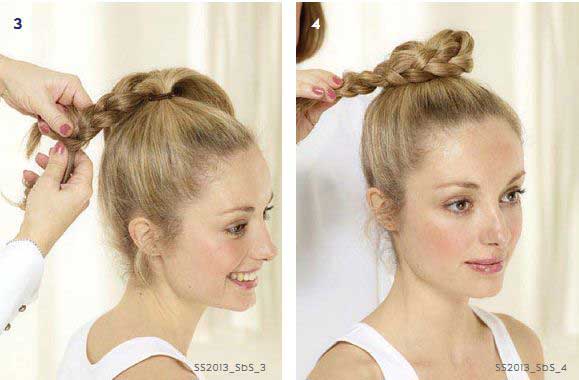 Braid each part into a usual three-strand braid.
Tie each braid with a rubber band.
Twist the braids together and fix them with hairpins around the rubber bands on top.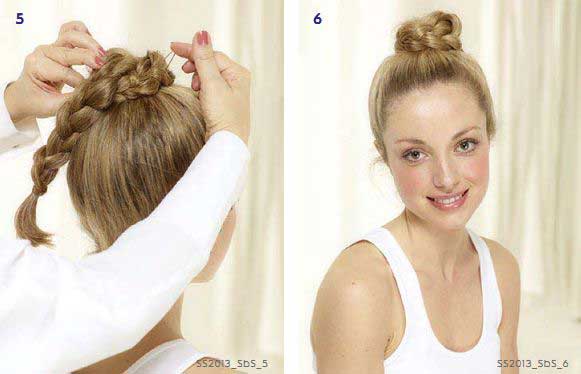 Fix the hairdo with hairspray.
This image is great to quickly change an office style for an elegant evening image, and it is suitable both for work and leisure. The quickest and most efficient way to make a ponytail is to tilt your head down and carefully put together all the hair on the crown. Gravity will help create this hairstyle easily.