The attire you wear helps set the mood of the night. That's why you should take special care when getting dressed up for your date. You want everything to go well and your attire is something you have control to change. So, if you don't know what you should wear, here are four things you should know about choosing an outfit.
Plan Your Outfit to Match the Occasion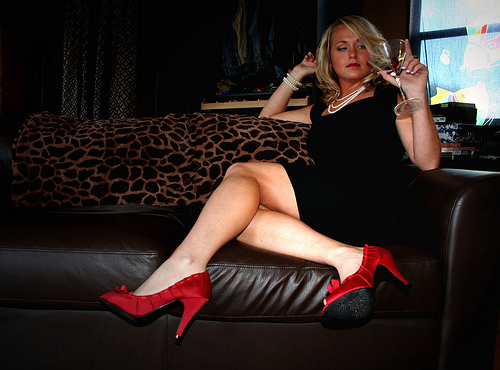 Image via Flickr by chadawg24
The first thing you should do before picking out an outfit for your date is to think about what you'll be doing — you don't want to look out of place. For instance, if you're going for a classic walk on the beach, a long maxi dress is perfect, but if you're going to a ballet or play, you should wear something dressier for your date. Additionally, if you're planning the date, it's common courtesy to let your partner know what the two of you will doing so he or she can dress appropriately.
Always Wear Nice Clothes that Show You Care
Being sloppy is never an option when you're going on a date. You should leave the sweat pants and gym clothes at home where they belong. You need to show your date that you put some effort into your appearance, and sloppy clothes send the opposite message. There's nothing wrong with being comfortable, but hoodies, raggedy clothes, and gym attire just don't send the right message. Always wear something nice that makes you look good and that matches the occasion. First impressions are important, but so are grooming and clothing habits.
Add a Splash of Color and Avoid Wearing All Black
The colors you wear send a message to your date. For instance, red is a bold choice that shows confidence; pink is a softer choice that means flirty and fun; and yellow and orange are cheerful choices that show energy. Many people opt to wear black when going on a date because it is a tried and true color, but it is also boring. So, don't be afraid to add color to your wardrobe to let your personality shine through. Dark colors are safe, so add something bright, especially if it is spring or fall.
Wear Sexy Clothing that Attracts Your Partner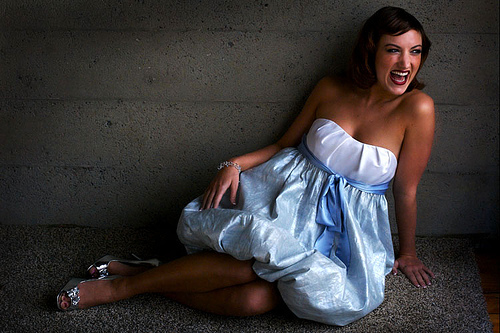 Image via Flickr by JuneBugWeddings.com
Wearing sexy clothing is a great way to set the mood for romance. It keeps your partner guessing what the night will entail. Of course, it's tacky for women to wear clothing that is too revealing. You need a good mix of sexy and nice. High heels are always a nice touch, and sexy stockings update your look even more.
In addition to putting together a nice outfit for your date, you should also take care with your hair, makeup, and other grooming routines. Men should shave right before the date and women should shave their legs.
Getting ready for a date isn't difficult if you use these four tips for looking your best and deciding what to wear. Once the outfit is taken care of, you can finally enjoy your date.