Taylor Swift keeps trying out new hairstyles, and if those who had seen her at the American Music Awards sans her accustomed curls but sporting a sleek ponytail thought she meant to keep it, were recently proved wrong.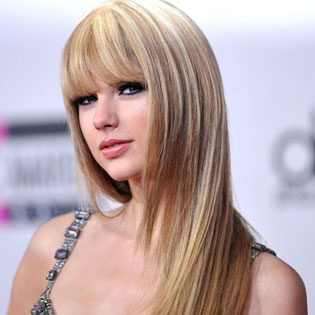 The 21-year-old country singer went for a haircut of which she informed her fans via Tweeter on Thursday morning and posted a pic where she is wearing an impressive blowout with bangs. She evidently thinks it's becoming, now it's up to you to form an opinon!
Swift's Speak Now tour is rolling along with the latest stopoff in NYC where she performed a duet with her best friend Selena Gomez.