While a lot of celebs are only too happy to show their female assets to the world, there are some who won't ride the road to glory Godiva-dressed. At 21 it's all right for many to look provocative now and then – but not for Taylor Swift.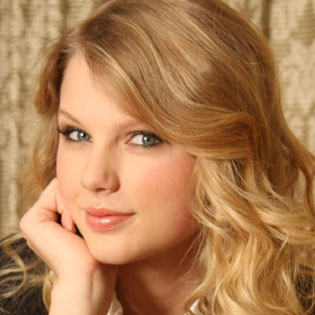 Talking to London's The Telegraph, Swift said that she is fond of checking up on new styles and captivated by all kinds of pretty dresses, but feels definitely uncomfortable with no clothes on. There's no good reason why she should strip for a photo session. "I wouldn't wear tiny amounts of clothing in my real life," the 2009 Artist of the Year explains.
She has been approached with suggestions to make sexually provocative photos, but now everyone knows that it's no use bothering her with such proposals.
It was 10 years ago that watching a documentary about country star Faith Hill set Swift off. The documentary told the story of Hill's being discovered in Nashville, Tennessee at the beginning of the 90s. The spark set Swift aflame and she made up her mind to go to "this magical land called Nashville where dreams come true."
The 11-year-old's parents had a hard time with their daughter getting at them to move to Nashville practically every day. Actually the singer now lives in the immediate vicinity of Music Row – and never stops to wonder how the things have changed!
The Grammy award-winning singer is a "cool, calm and collected" person inclined to maintain unceasing control over herself. She is of an analytic frame of mind and shies from drinking that can wreak havoc with her self-control. She also controls her voice, believing that yelling and controlling the conversation are incompatible.
Source of the image: Starjerk.