Since Aliana Lohan's recent photo gave rise to an outburst of Internet speculations, the 17-year-old's rep hastened to explain that her new image means neither surgery nor any too-exacting preparations for her work with the modeling agency.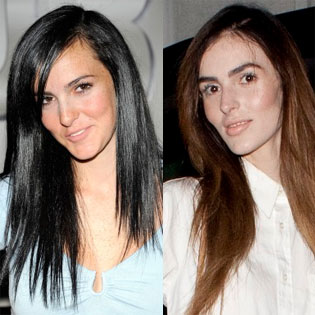 The younger Lohan's rep Steve Honig in an interview to PEOPLE claimed that Lohan's looks had changed as a result of her natural growth, stating firmly that Ali Lohan hadn't gone in for any kind of plastic surgery and the very idea had never entered her head.
While it has been noticed that Aliana's appearance in the fall is way more fragile than she looked earlier this year and her face seems more drawn, Honig says that it must be put down to her natural "growth spurt" that brought about typical changes in the composure of her face – the process that can be often observed in those who are in their late teens. It is the phase when kids begin to look awkward and skinny before they fill out properly.
He went on to remind that Lohan had gotten her job at the agency by "her natural looks" and there's no reason she should be in any way tampering with her appearance.
The rep of the Next Model Management in L.A. confirmed that plastic surgery is out of the question. Alexis Borges, agency director, affirmed that they "take pastoral care" of all their models and wouldn't endorse anything that goes to artificially change their bodies. They expect of their models to lead a healthy life.
As for Aliana's facial changes, Borges said they see a lot of that with their teenage models. When they are undergoing changes, it is reflected in their faces, which is perfectly normal.
Source of the image: Themockdock.