In today's connected world, aspiring models are using online tools to gain attention. And building a powerful online portfolio that showcases you at your best angles is essential if you want to jump-start your career. Since the beauty and fashion industry is highly competitive, having a top-quality online portfolio can mean the difference between success and failure. If you haven't gotten around building your online portfolio, these are a few essential tips to create one that works.
1. Brainstorm Your Modeling Type
Just like any other type of portfolio, a modeling portfolio should be tailored for your unique approach. Before you start to build an online presence, spend a little time determining the best path to follow. The first step is to determine your model type. There are multiple types of modeling such as fashion, live, body part, and commercial print modeling.
Having a portfolio that's too broad can actually make your modeling portfolio weaker. Determine your area and then build your portfolio from there. Choosing a general type of modeling shouldn't be limiting to your career but it can help you build a strong portfolio.
2. Choose Your Images
Before you start your modeling portfolio, you'll want to ensure that you have the best photos featured on your site. Of course, you should have professional modeling portraits ready for your portfolio but you won't want to display all of them. You should focus on quality and versatility rather than quantity of photos.
Many models find that they have hundreds of photos. While all of your photos may be good shots, you should tailor your collection to showcase only your best work. You can also look for shots that are unique or even a little unusual. Having a mix of essential and unique shots will show potential employers that you are versatile and willing to take risks. Once you've sorted through your photos, choose your best shots that you'll use for the portfolio.
3. Use a Modeling Website Creator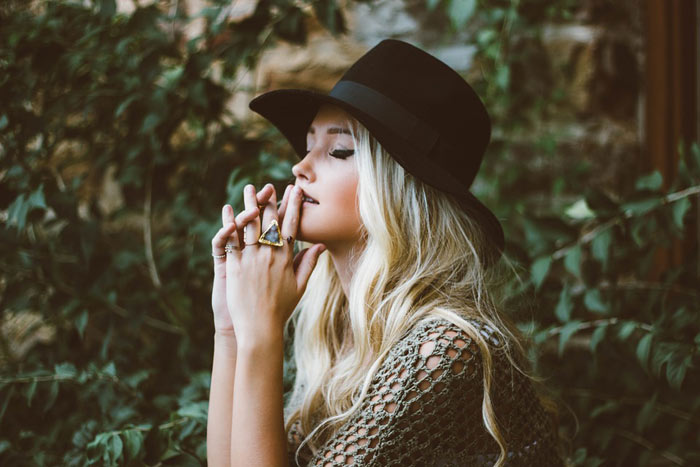 Chances are, you don't know how to code but you can use a website creator to build a modeling portfolio. Not only are you going to have an easier time using a website creator, you'll also find that the end results are much better.
One of the main benefits of using a website builder is that you'll save a significant amount of time and have less stress with this process. Most website builders will have some sort of WYSIWYG ("what you see is what you get") editor that will make it possible to build a website even with limited coding knowledge. With a WYSIWYG editor, you can edit your website from a front door standpoint and directly edit your site like you would a regular text editor. No need to punch code; all you have to do is drag and drop elements and insert text directly where you need it.
Using a website creator is an easy process and you'll get to choose from a wide variety of great professional looking website templates for your portfolio. You can also customize templates easily to create a design that's unique to your needs. You will be able to easily upload your modeling photos and other content and customize each page with your own content. Website creators also have a help team so that you can get support when you run into any problems or if you have any needs.
4. Develop an "About Me" Section
Not only is your portfolio a visual example of your work, you also want to create an impression with the site and allow visitors to know a little bit about yourself and your personality as well. This is why it's a good idea to add in a detailed "about me" section.
This section does not have to look like a CV but it is a way to attract employers and let them know that you're a professional. This section is also a good way to let people know that you have a personality, interests, and ambitions. Use this section to discuss any modeling experiences if you have had them. You should also include any important aspects from professional perspectives. Spend a little more time on this section to create a stronger online presence.
5. Consider a Blog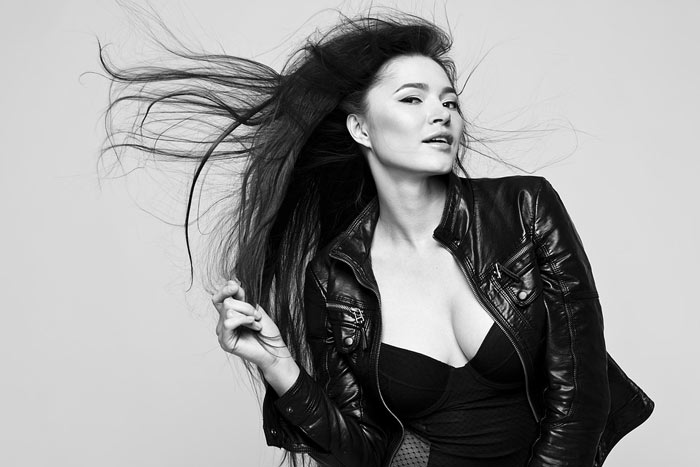 Even if you're not the world's best writer, having an online blog can be an important part of maintaining a portfolio. Your modeling portfolio can look daunting without a personal touch. However, adding a blog will make you look like a more well-rounded professional. You should take note that the blog isn't designed to be your personal musing. Instead, it should contain professional articles that show off your knowledge of fashion and beauty trends.
Your articles could be focused on new trends and you can accompany each article with your own modeling shots illustrating the article. The mission of the blog is to establish a unique writing style that will introduce you as a legit fashion blogger. Make a plan to write and update your blog on a scheduled basis.
You might start attracting people you would never have the chance to otherwise. Scouts and designers have to skim to thousands and thousands of different portfolios in a day, and yours could easily get lost in the mix, even if it looks great. But if they get to know you through your blog, they get to see your pictures and they might give you a second look and already have a favorable image of you, which is a major advantage you'll have over the competition.
6. Consider Adding Videos
Your modeling portfolio should certainly contain photos, but you can also add high resolution videos. Many models find that they can better express themselves and their abilities with video. In fact, videos can be a more powerful tool when it comes to user engagement.
Your photos should still be a major part of your portfolio but you can add other media content to your site. Make sure that the videos are high quality and engaging. And also make sure that you show as many styles and settings as you can to show range and versatility.
7. Update Content Regularly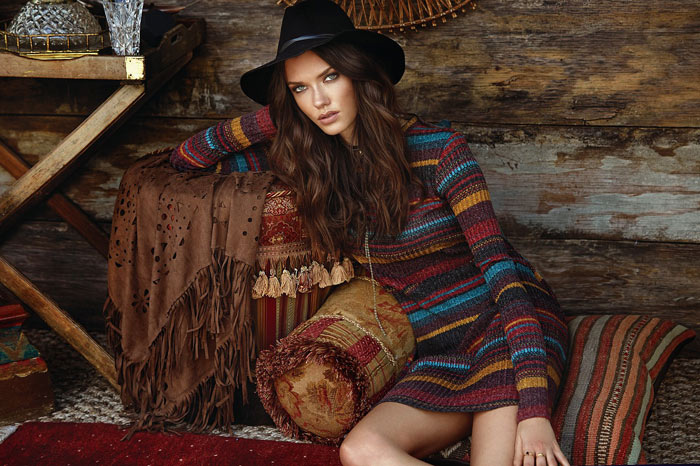 Once you have the basics of your portfolio down, you should take the necessary steps to update it on a consistent basis. You will gain more experience over time, and showing updated content can actually increase the number of jobs you get. When you do anything modeling-related, add those experiences to your portfolio. It's actually been shown that models who update their portfolios on a regular basis have more clients than those that don't.
The updates can be done on a scheduled basis but even if you don't follow a schedule, make sure that you update your portfolio quarterly. Schedule a time frame for portfolio updates so that you don't get behind. Many people forget that this should be a priority and it's easy to forget. Updates to your portfolio not only show your success but also demonstrate that you're still working in your area.
Whether you're a new or experienced model, having an online portfolio is important. Use these tips to ensure that your portfolio looks great and has great content. Take your time and put together a high quality, professional portfolio to boost your modeling career.