Kate Middleton is not yet a married lady for a full year, does she know all the answers? Christmas is one of the occasions to show that – and maybe Queen Elizabeth is as interested how well Kate is going to fare as Kate herself?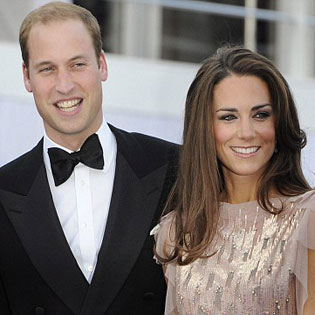 Anyway, Kate and her husband Prince William are soon to join the royal family at Sandringham House for Christmas celebration. It's pretty well known what will be happening in the royal Norfolk residence, a little more than 100 miles off London to the North, the thing is how much Kate will be in the picture.
The celebration, whose German-originating customs were laid by Queen Victoria, will begin with the giving out of presents on Christmas Eve. The fun is usually washed down by local wine and cider except for the Queen who prefers her gin and Dubonet.
As for presents – considering that the Queen shuns extravagance and the family is pretty well supplied with everything, they are generally little things of a personal and amusing nature than anything grand. Author Judy Wade, for one, believes that Kate understands what gifts will go down fine and will be able to choose "small, inexpensive things that are thoughtful." Though, most of this job is done by royal aides who gather tips as to what may be appreciated by other members of the family.
Some overheated reports speak of the necessity to get ready to change several times a day, but those attending are skeptical that it would be practical for winter or appreciated. A source hints that wardrobes will be much sparser. Of course, something striking is needed for the Christmas Eve dinner and cocktails, and a different outfit for the following morning.
The 25th will include church service attendance after breakfast – an excellent opportunity for the locals and visitors to relish in the sight of the royal family imbibed with the Yuletide spirit – and proceed to the turkey lunch with game garnished with vegetable dishes made from every kind of seasonal vegetable available.
Another outfit will be worn later at dinner after which it is usually parlor games (the Queen is known to be keen on Scrabble and doing jigsaw puzzles).
Boxing Day will see another public event – the pheasant shoot with local inhabitants and estate personnel participating over the 200,000-acre grounds.
No other member of the Middleton family having been invited, the Prince and Kate are expected to pay a visit to the wife's family shortly after the royal celebration.