The legendary singer Michael Jackson's daughter Paris celebrated her 17th birthday on April 3rd. Despite the star status she has had since birth, the girl came across a lot of misfortune from an early age. She failed to cope with the psychological pressure of journalists and the famous father's fans and tried to commit suicide two years ago. Geniusbeauty.com remembered other celebrities' children, who confirmed the truth that happiness does not depend on money and acquaintances and that the life of a famous child can be not so bright as it seems to many.
Paris Jackson grieved a lot after the loss of her father and was barely able to cope with the pain. But the girl has turned only 17, and her whole life is still ahead!
Paris Jackson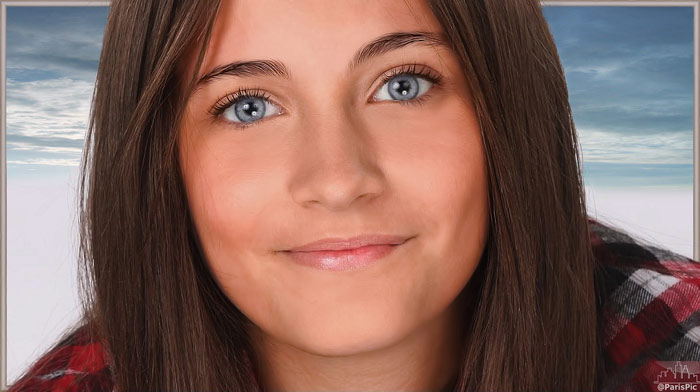 In 2013, the name of Paris Jackson, the daughter of singer Michael Jackson, who had died of drug overdose, appeared on the pages of the world's tabloids due to some sad events. On June 5, the girl was taken to hospital in Los Angeles after the attempted suicide – cutting the veins on her wrists. Young Jackson was in a serious depression because of the problems at school (a real persecution arranged by the girl's classmates) and the durable conflict between the renowned family members.
Later, there appeared an opinion in the Western media that Paris grieved for her father so much that she decided to commit suicide. Paris then told her lawyer she thought about her father every day and cried. She added that no one in the family understood her.
As a result, Paris' mother, former nurse Debbie Rowe, and grandmother Katherine Jackson decided to send the girl to a rehabilitation clinic in the American heartland and then to a special boarding school for troubled teens. Paris was denied access to the Internet and tabloids, which could reveal negative information about her or her father who had died. At the end of last year, Michael Jackson's daughter left the rehabilitation clinic as the family decided she had recovered and was strong enough.
Now, 17-year-old Paris' life is really getting better: she has found a new love. The heart of enfant terrible yielded to young American footballer Chester Castellaw. Jackson has posted some touching selfies with the young man on Facebook – her friends and fans do not doubt their romance.
By the way, Paris' elder brother, 18-year-old Prince Jackson, has been recently diagnosed with the vitiligo disease he inherited from his father. As a result of the disease, the skin loses its color pigment and becomes milky white. Prince is mocked at in college in Los Angeles, where the young man studies; he takes these remarks close to his heart. Let's hope Prince will resist all the attacks of his peers and will not make the same mistakes as his younger sister.
Willow Smith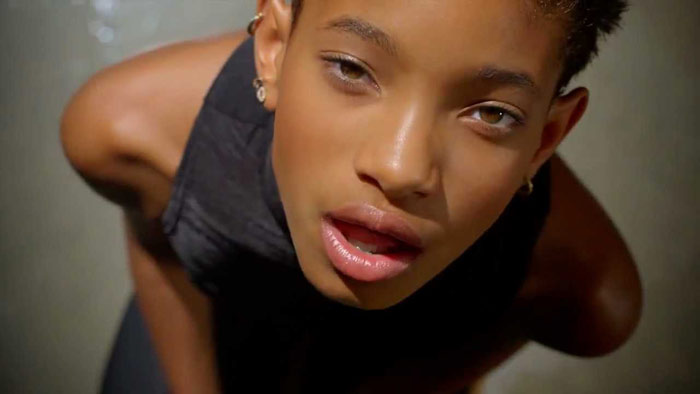 Last year, the parents of the young star singer Willow Smith, actors Will and Jada Smith, happened to be in the center of a scandal caused by their daughter. The reason for the official investigation conducted by the US authorities (Will and Jada could have lost their parental rights!) was the photograph of 13-year-old Willow published in Instagram. In this picture, the fully dressed girl posed lying on the bed next to her half-naked friend, 20-year-old actor Moses Arias.
The photo aroused a storm of emotions among the public, and Willow's parents had to defend their daughter's behavior before the reporters who literally kept their mansion in Beverly Hills under siege.
In 2013, Willow Smith released a video for the song Summer Fling, which was not admired by many music fans. In this video, there are scenes where Willow flirts with a guy, hugs him, dances and has fun surrounded by the girls in bikinis. What a lesson will her young fans learn? They see an extremely bad pattern of behavior, many parents believe. Ambiguous lyrics just add some fuel to the fire:
Lying by the beach with you, wishing this would never end
It's just a couple months, but we do it anyway,
It's only for the summer, but we do it anyway.
Then, the media were struck by the news that there are 10 "pets" – giant snakes – in Willow's room. One of the star's friends told the American US Weekly magazine that all the reptiles slept in her room, got into Willow's bed, and she fearlessly embraced them. Willow's elder brother Jaden is said to love those pets too, calling them his "girls." The whole family got used to the snakes and cannot imagine their life without them.
Maybe, Willow is desperately trying to attract attention, thus signaling about her problems with the family and friends? But the fans of the star family respond to detractors and say unanimously that Will and Jada Smith "keep everything under control". They just gave their children some creative freedom.
Bobbi Kristina Brown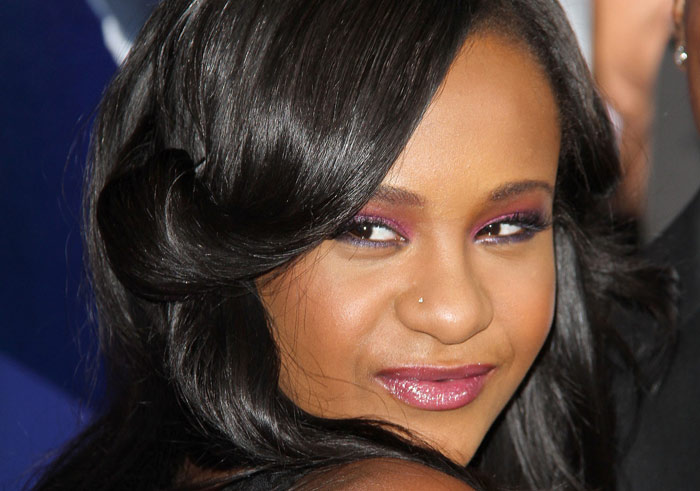 Late at night on January 31, the whole world was shocked by the tragedy in the house of Bobbi Kristina Brown, Whitney Houston's daughter. The 21-year-old girl was found unconscious in her own bath filled with water (just as her mother three years earlier). The singer's daughter was taken to a hospital in Atlanta; the doctors induced a state of artificial coma in her, but she still lies unconscious.
While Bobbi Kristina is fighting for her life, the journalists continue to find out the details of her turbulent past. For example, it turned out that a few years before Bobbi had gone at her mother with a knife in the heat of a family scandal.
On that day, Kristina tried to commit suicide by cutting her veins. She spent several months in a psychiatric rehabilitation clinic.
In addition, Bobbi Kristina managed to have an affair with her half-brother… After the death of her mother, she barely survived the loss and even began using drugs to numb the pain (he lost much weight as well). A close person, Whitney's adopted son Nick Gordon, helped her cope with the addiction. The lovers even got engaged and began to cohabit in a civil marriage, however, Bobbi started rows from time to time and returned the engagement ring to the groom a few times.
Over time, the couple began to quarrel more often. Bobbi Kristina's aunt, Pat Houston, repeatedly reported about the threats from Gordon and his quarrels with the beloved girl. The woman believes that it was the conflict with Nick Gordon that led to Bobbi Kristina Brown's attempt to commit suicide, taking a dose of illicit drugs (found by the police in the couple's house) and relaxing in the bathtub.
Houston's family lawyer says it's too early to bury her and hope for the girl's millions: she has not been disconnected from the life support systems. But Kristina's grandmother, Cissy Houston, had already lost hope for her granddaughter's recovery. According to the lady, she asks all concerned to keep praying for Bobbi Kristina because only God can now help her beloved granddaughter.
Rumer, Scout and Tallulah Willis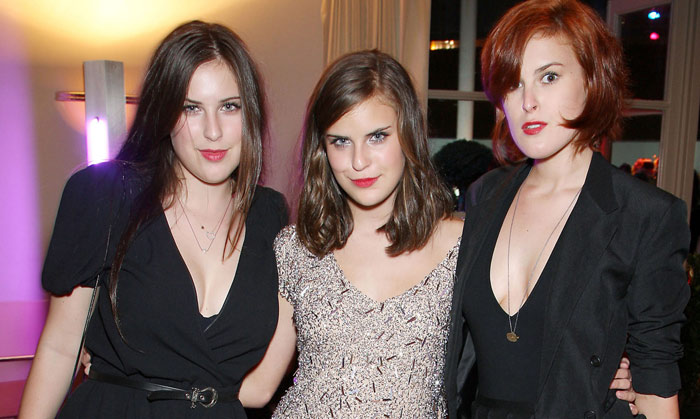 At the end of last December, Tallulah Willis posted a shocking picture on her Instagram: the photograph depicted the 20-year-old daughter of Demi Moore…without any hairdo. The girl decided to crop her hair very close to the head, leaving less than a centimeter of its length.
By the age of twenty years, Tallulah has already undergone drug rehabilitation, had a few scandals in public and shocked the Internet with her provocative photographs.
No sooner had the subscribers expressed their assumptions about the next thing Tallulah "rebelled" against as she dispelled all doubts and said that the act was intended to show admiration for her mother, actress Demi Moore (in the blockbuster "GI Jane", 1997, Moore's heroine, Jordan O'Neil, shaved her head).
Tallulah's doing strange things both on her own and in the company of her sisters Scout and Rumer (perhaps she is worried seeing the failure of her mother Demi Moore in personal life). The girl is very close to her middle sister Scout. For example, Tallulah loves to take a bath with her sister and shares these pictures with the followers in her photo blog.
By the way, Scout rarely wears underwear -nothing prevents her from going out topless. Last year, she was captured by paparazzi on the streets of New York in nothing but a long skirt with a floral print and pointed shoes. In such a way Scout opposed the law that bans publishing nude photos in Instagram.
The eldest of the "three Willis girls," Rumer, prefers a sleeker and more subtle way of shocking people. For example, she wears exposing dresses and regularly experiments with her hair color. According to the latest pictures in Instagram, Rumer Willis decided to undergo a plastic face surgery that signals about her desire for harmony rather than the wish to shock people.
Isabella and Connor Cruise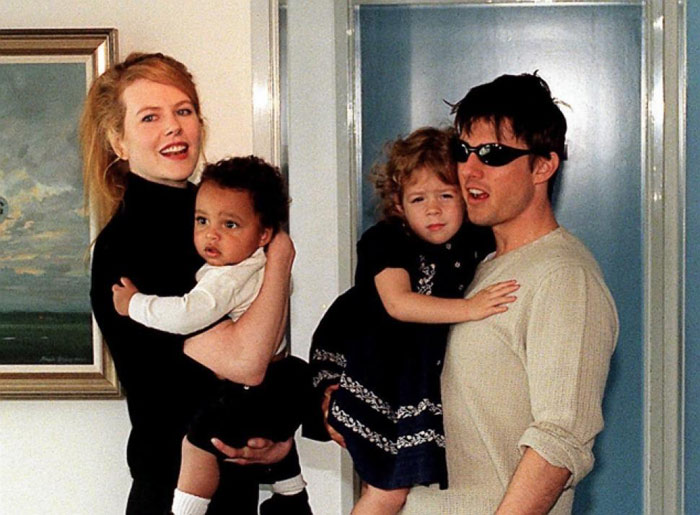 Except a small fashionista Suri, there were two more adopted children in Tom Cruise's marriage with Nicole Kidman – Isabella and Connor. The latter, is apparently suffering from a lack of attention so strongly that she needs to express herself and experiments with her own hair. The 21-year-old girl has short hair, dyes it in bright colors and chooses extravagant outfits. What a rebel!
In adolescence, Isabella was very worried about her appearance and weight loss. She may or may not have calmed down. However, she is looking for her own way in life, and this decision is worthy of respect. The adopted daughter of Cruise and Kidman is currently trying to realize herself in the beauty industry: Isabella mastered a hairdresser's profession and has found a job in one of the salons in London.
Maybe, she will prepare her famous mother for the next appearance on the red carpet? One can hope so, although Nicole and Isabella now seem to be strangers to each other.
Rumor has it that Tom Cruise, who was entrusted with taking care of the minors Isabella and Connor, made every effort to reduce their communication with step-mother Nicole to nothing. Despite the efforts of the latter, the relationship has not become any better. The brother and sister are loyal supporters of scientology – unlike Nicole, who rejected this religion after her divorce from Cruise.
This state of affairs in the family had an impact on the emotional state of Isabella and Connor Cruise. The guy became interested in parties, but instead of becoming a professional party-goer, he decided to realize himself as a DJ. He does it with varying success. Because of stress, Connor gained much weight at first, and then he began to drink alcohol, taking advantage of the fact that his father was always busy on the filming set and could not control him.
Meanwhile, Isabella was devoid of communicating with Nicole Kidman and suffered from lack of attention on the part of her stepmother Katie Holmes. She chose to leave America and move to London where she prefers to live as a plain girl and struggles to find real friends, who will not abandon her and will not turn their back on her.
Cameron Douglas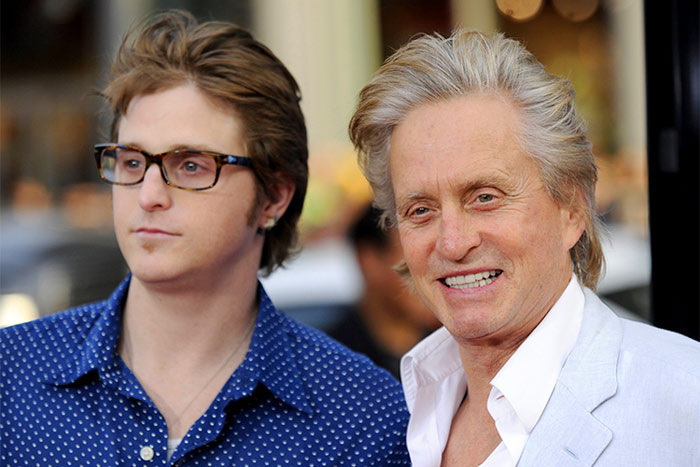 In 2009, there was a scandal in one of the venerable star families: a special police unit combatting drugs detained Michael Douglas' son from his first marriage (with Deandre Luker) at a hotel in New York. During the search, methamphetamines for the sum of 18 thousand dollars were found at 30-year-old Cameron's place.
Expecting the verdict of the court, the famous family hoped for a lighter sentence till the last moment. But despite Cameron's cooperation with the investigators and personal pleading of Michael's wife Katherine Zeta Jones, who loved the spouse's son as a mother, Judge Richard Berman sentenced Douglas Jr. to five years in prison in 2010 and accused his famous father of "indifference and immaturity".
During the investigation the reporters unveiled more and more new shocking details of the life of forgotten and hapless actor Cameron Douglas. According to his words in the courtroom, the young man got addicted to soft drugs at the age of 16, and at the age of 20 he started to take heavy drugs. Cameron's destructive addiction began to take shape long before the loud divorce of his famous parents – Douglas, Jr. could feel the tension and mutual hostility between Michael and Deandre.
In 2013, the Court of Appeals in New York judged that Cameron Douglas would be released only in early 2018. Thus, Michael Douglas' eldest son will spend nine and a half years in prison instead of the initial five-year-long sentence: the judge increased the prisoner's term in jail after he had been caught using illicit drugs in prison. The supply chain was also uncovered: the prisoner persuaded his lawyer into bringing him drugs (the woman hid them in a bra).
Weston Cage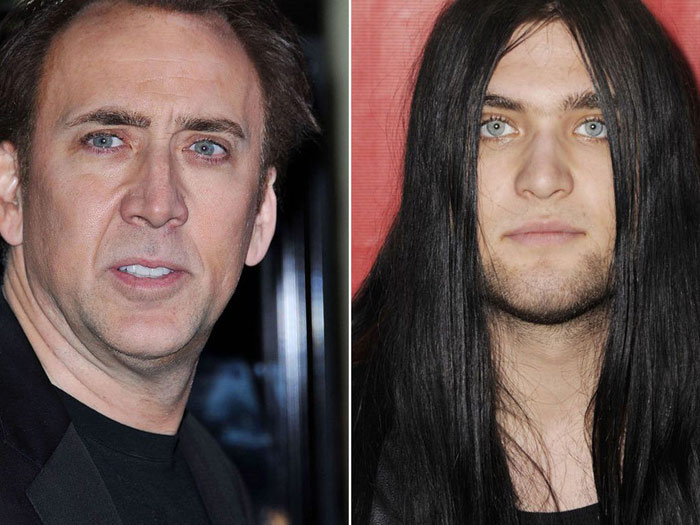 As the saying goes, there should always be a black sheep. Weston Coppola Cage is the son of actor Nicolas Cage (from his first marriage with Christina Fulton). The young man decided not to follow in the footsteps of his famous and influential parents, and in this respect, he seems to have surpassed all his star peers. He chose to play the guitar in a very special metal band instead of acting.
Recently, the British paparazzi have managed to take pictures of Nicolas Cage on a walk in the Florida amusement park with his two children from different marriages, 7-year-old Kal-El, and 25-year-old Weston. Cage's younger son looked like an ordinary first-grader, but Weston's appearance attracted the attention of the passers-by, even of those who did not know he was the son of a movie star.
The young man with mascara eye makeup and jet-black hair was dressed in deliberately torn clothes with stripes and zippers bulging in different directions.
While most fans know Weston Coppola Cage solely as the popular actor's son, he is known in the musical community as the leader of a satanic black metal band called Eyes Of Noctum. At their concerts, the musicians wear white face makeup, make frightening grimaces and generally behave in a way that handsome Cage's fans, admiring housewives, would lose their consciousness when seeing the "star boy" on stage. Note that in real life Weston sometimes allows himself to display aggression.
For example, the young man has repeatedly beaten his first wife, South African singer Nikki Williams, with whom Weston got engaged in the summer of 2011. This circumstance led the creative couple to a quick divorce. By the way, Christina Fulton, the musician's mother, was also fond of heavy music and its performers. For a while, the actress had been dating with the leader of a popular Norwegian black metal band, Dimmu Borgir.
Indio Downey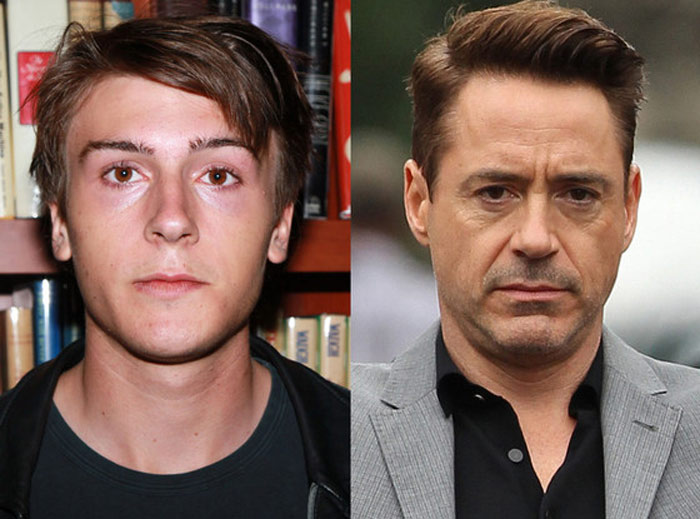 Last year, sad news came from Hollywood: Indio, the eldest son of actor Robert Downey, Jr., was sent for treatment to a rehabilitation clinic. It turned out that he had already taken potent painkillers on prescription for some time, but then at some point he developed a dangerous addiction to the pills.
21-year-old musician of The Seems band lives with his mother actress Deborah Falconer, Robert Downey, Jr.'s ex-wife. She confirmed to journalists and worried fans that Indio was in the clinic, but at the same time she said she had had no idea about her son's problems.
Deborah said he was not a drug addict and that he took just one pill a day! The family did not think that the situation was bad: he was treated with homeopathic medicines, ate organic food and took vitamins. Deborah promised the US magazine The National Enquirer that everything would be fine soon.
Robert Downey, Jr., who ranked fifth on the list of the sexiest actors in 2013 according to the Empire magazine, was also a notorious drug addict and rowdy some time ago; he even spent a year in prison. That was the reason for Deborah Falconer to leave him, taking their son away? Why didn't she notice anything? One is forced to think about her methods of education! The actor's representative told the The National Enquirer magazine that everything that was happening to Indio was like a nightmare for Robert Downey, Jr. He did not know that his son could have a serious problem with drugs.
However, this was not the end of Indio's trouble. Earlier this year, he was arrested in Los Angeles: the young man drew the attention of the police, and they found a white powder in his car. Indio was released from the police station late in the evening – after his dad, Robert Downey, Jr., had deposited a bail of $10,000. A few days ago, Beverly Hills hosted a trial that reached a verdict to drop the charges if Indio refrained from the use of illicit drugs for 18 months and continued treatment.
The judge concluded saying that he knew many people admired superheroes and Indio had an opportunity to communicate with one of them, the Iron Man, and remember that he himself was a part of that hero. Robert Downey, Jr. attended the trial. He was able to fully recover from addiction about ten years ago, in 2003. He met producer Susan Levin, the couple got married, and Susan gave birth to the actor's second son, Exton. If the whole point is in parental genes, should another boy expect the same fate like his father?
Peaches Geldof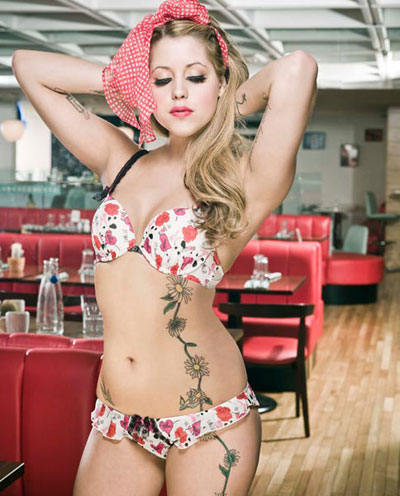 At the end of last year, 25-year-old musician Tom Cohen was summoned to London court to give evidence about the investigation into the causes of his wife's, 25-year-old model Peaches Geldof's, death in April 2014. Tom spoke about the new shocking details of the young family's life before the daughter of famous rocker Bob Geldof had passed away.
It turned out that Peaches started taking hard drugs again a few months before her death. Tom discovered that and had a serious talk with his wife. The young mother (the couple had two sons – two-year-old Astala and one-year-old Phaedra) destroyed the remaining narcotic substances in front of him. Cohen swore he had checked all the rooms in the mansion for hidden drugs, but found nothing and calmed down.
However, after Peaches Geldof's death the examination revealed that the girl had passed away because of an overdose of prohibited substances. A charred spoon and used syringes were found near her body, and there was a bag of white powder in a bedroom dresser. The relatives and fans were especially shocked by the tragic detail of Peaches' last hours of life.
When Tom could not reach her on the day of the spouse's death, he got alarmed, but by that time the neighbors had already called the police because Geldof and Cohen's dog would not stop barking. This is what the family's friends later told the British newspaper The Sun. Tom admitted that he was worried about the youngest son Phaedra's mental health, as he was with Peaches at the time of her death. The kid was only 11 months old!
It was a terrible coincidence that the dead girl's mother, Paula Yates, was not alone on the day and hour of her departure from life in 2000 from a drug overdose. Right next to her body, found by the friends, Paula's and the leader of the INXS band Michael Hutchence's youngest daughter Tiger Lily was playing.
After the birth of her younger son, Geldof began to rapidly lose weight. She was always worried about her underweight. She had a terribly low self-esteem, just as her late mother. According to family friend Jerry Agar, quoted by Britain's Mail Online portal, Peaches even augmented her lips – just like her mother. At the same time, answering another question about the lack of body weight in an interview, the girl blurted out in exasperation that the whole situation resembled spying Peaches Geldof to know if she would die like her mother did. Sadly enough, this is exactly what happened.
Rob Kardashian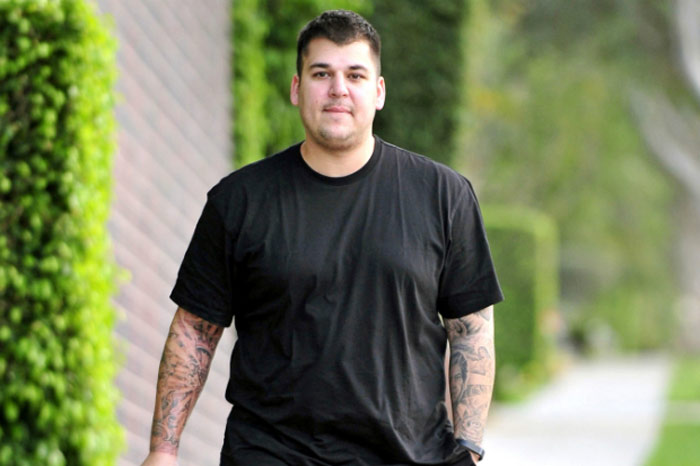 28-year-old younger brother of Kim Kardashian, Rob, always told the reporters and fans straight out how hard it had been for him to return to his normal weight after gaining about 30 kilograms because of the stress caused by breaking up with singer Rita Ora. Caring mother Kris Jenner tried all the methods of persuasion available to make her son finally bridle his temper and begin to lose weight! She took the boy to the best Hollywood nutritionists, she bought season tickets to fitness clubs, spent hours with Rob sitting at the therapists' doors to help the young man forget the singer who had left him…
Last year, Kris threatened her son with a tough ultimatum: the young man needed to lose all the 30 kilograms before his sister Kim and Kanye West's wedding in May otherwise she would cease to finance him.
Rob complained in his Twitter that no one would ever understand how difficult it was and how much it hurt. Of course, the fans tried to comfort Kardashian saying it was nothing but envy! They told him he was very kind, and appearance did not matter that much.
Kris Jenner is supported by the rest of the Kardashians family despite the fact that they themselves are fighting overweight with alternating success. Rob is constantly teased by Kim, Kourtney and even Chloe, who is far from being skinny (though things have changed recently, and now Chloe claims to be the slimmest in the family). The poor man does not know where to hide from the sisters, according to one of the family's friends who admitted this to the American Star Magazine.
Rob failed to resist and yelled at Kim in public recently. In his Twitter, he posted a picture from the acclaimed Gone Girl thriller, which depicted leading actress Rosamund Pike in bloodstained clothes, and compared the image of Amy Dunne with Kim Kardashian as if the TV diva were a "crazy maniac" too. Kim keeps proud silence while there is a hurricane raging in her family. Her sisters assured the anxious fans that Rob was going through a difficult period in his life and had a depression. Kim's husband, rapper Kanye West, promised to have a "manly" conversation with Rob. We all hope Rob Kardashian will stand against the grave psychological pressure and return to the right path.