Sylvester Stallone wants to know everything related to his son's death; according to a TMZ report, he is bringing in a private investigator to find out all the facts leading up to the tragedy.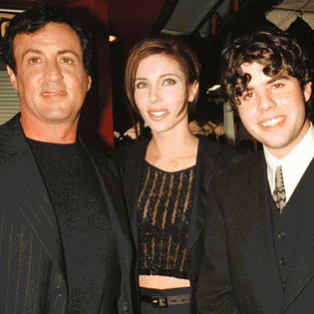 It leaked out that the commissioned investigator is Scott Ross, known for his work in the Chris Brown/Rihanna violence case and the Michael Jackson molestation case. Besides, Ross has been connected with the Stallone family for a number of years, and is looked upon as a reliable man.
A source informed that on Tuesday he arrived at Stallone's place for a conference on Sage Stallone's death with Sylvester and Frank Stallones and a representative of the L.A. County Coroner's Office.
It is believed Sly asked Ross to collect all possible evidence related to his son's life during the last weeks – alcohol and drugs consumption, any troublesome issues. He also told him to look into the possibility of foul play.
So far Ross hasn't been responsive on the subject of his new commission.