Spice Girls admirers have got something to look forward to!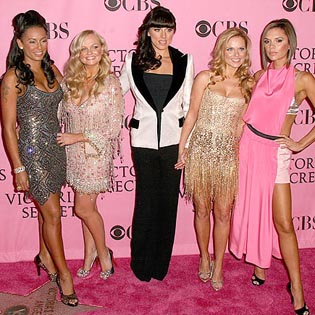 There were reports to the effect that the pop stars of the '90s were reuniting for gracing the opening ceremony of the 2012 Olympic Games – but at an interview for the Australian TV Melanie B. spilled the beans that make up into a different picture.
B., which stands for Brown, hinted that there's a more likely event for a Spice Girls show – the Queen's Jubilee! But, saying that, the 36-year-old singer made a gaffe, because it was meant to be a secret. As The Sun reports, she had to change the subject instantly and later, when backstage, voiced her regret to the crew members, telling them she might be in for a "strife."
The Scary Spice said that as far as she is concerned the comeback is a brilliant idea and she will always be ready to step into Scary shoes. The last time she got together with her former bandmates (Ginger Halliwell, Posh Beckham, Sporty Chisholm and Baby Bunton) was in 2007 for a reunion tour.
Queen Elizabeth II's Diamond Jubilee, marking the 60th anniversary of the Queen's reign, is due on June 4. Prince William and Kate Middleton will also be there for the much-expected performance.