The guests of the film festival in Cannes have recently received an invitation from Sean Penn and a Czech model Petra Nemcova to attend a charity event, hosted in support of the earthquake victims in Haiti. The event was called "Haiti: Carnival in Cannes," and Giorgio Armani was one of the organizers, in addition to the actor and the model.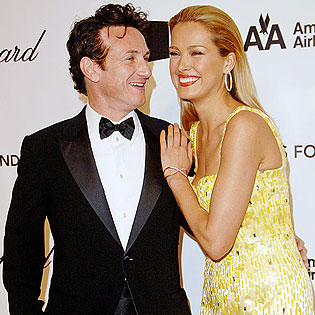 Back in 2010, immediately after the earthquake in Haiti, the actor founded the charity J/P Haitian Relief Organization to help the victims. In 2005, Nemcova established The Happy Hearts Fund, whose goal is to provide help in the sphere of healthcare, donation, and orphans, who survived the tsunami of December 26, 2004 in Southeast Asia. Petra herself nearly became a victim of the tsunami in Thailand in 2004, while her boyfriend, photographer Simon Atlee died. The model miraculously survived, after being in hospital for more than two months.
By the way, Sean Penn and Petra Nemcova have united not only to help victims. Their brief but passionate affair happened for the first time in 2008, when Penn was in the process of divorce from actress Robin Wright Penn. Nemcova has recently broken up with her fiance, actor Jamie Belman, and the reborn passion for her ex-boyfriend, Sean Penn, might have been the reason for this.
The 51-year-old actor and the 32-year-old model have already been seen a couple of times together in New York. A week ago they were noticed at a party on the occasion of the birth of the U2 frontman, Bono. According to the insiders, the couple behaved like lovers rather than like old friends. Petra constantly hugged Sean and stroked his knees. Penn remained calm, but the couple left the restaurant together.
A few days ago the actor and the model were seen together again at a dinner in a restaurant in Cannes. They were having fun, communicating with friends, and they seemed quite happy!
The charity event, organized by Penn and Nemcova, is going to be held before the show of one of the festival's most anticipated premiers, the Outlaw film directed by Terrence Malick.