2009 brought many surprises – some of them exciting, the others not so. Anyway, for a Hollywood actress, Sandra Bullock, that was definitely a lucky year. The celebrity won custody over her stepdaughter in court and became the top money-making movie star of the year. Sandra was the first woman to top the list over the last 10 years.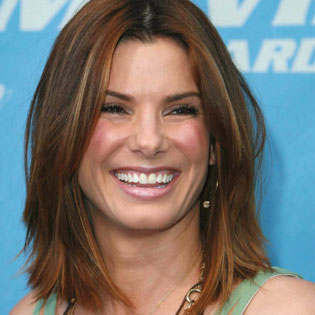 Top money-making star list is made by Quigley Publishing Co., using a poll among owners of motion picture theaters in the US.
Bullock was lifted to the top of the list by box-office success of a couple of movies with her appearance. Romantic comedy The Proposal, which premiered in June 2009, generated $315 million in global box-office revenue, while a sports drama The Blind Side made 193 million since November 20, in the North America alone.
Sandra was the eight woman to top the Quigley's list for more than 70 years of its existence. The last female to land first on the list of top money-making stars was Julia Roberts in 1999.
Top Ten Money-Making Stars of 2009
Sandra Bullock
Johnny Depp
Matt Damon
George Clooney
Robert Downey Jr.
Tom Hanks
Meryl Streep
Brad Pitt
Shia LaBeouf
Denzel Washington
Source of the image: Allposters.com.