Celebrities do not hesitate about making requests when it comes down to touring. The 21-year-old Rihanna is not an exception. Her rider contains almost four pages.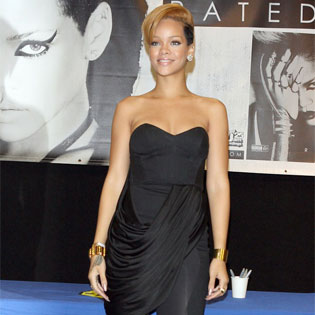 Look at what the singer put on her diet list:
24 chicken wings (spicy sauce should be packed separately)
1 fried chicken with spices and steamed white rice
1 package of high quality corn cakes
1 small bag of salted chips
1 package of cashew nuts
1 package of Cheetos
Microwavable popcorn
Fanta, Coke and Sprite, 6 boxes each
2 red apples, 2 mangos, 2 pears, some green and red grapefruits, and strawberry.
"We may ask for hard boiled eggs, sausage or turkey bacon at any time during the day. Please, be ready!"
In addition, Rihanna prefers mint tea with lemon, orange, apple or cranberry juice. The celebrity never uses recycled tableware.
Source of the image: justjared.buzznet.com.