A luminous marvel that is a perfectly wearable e-textile evening gown is now drawing women's attention at the Kansas City Art Museum. It is the brainchild and creation of Lynne Bruning made for Mrs. Mary Atkins.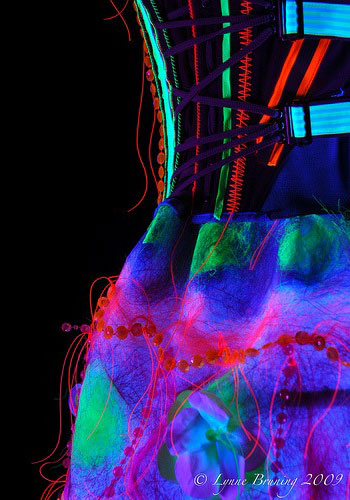 The gown is a beautiful combination of Angelna fiber, silk organza and 110 UV LED lights. Conductive thread bestows the glow a nice furry appearance.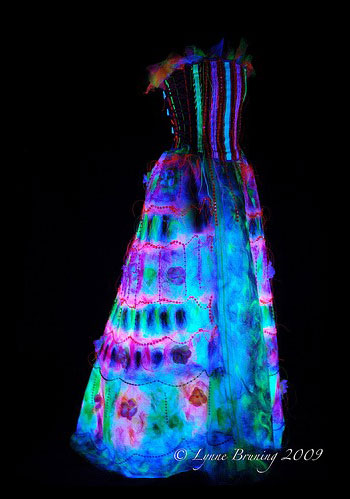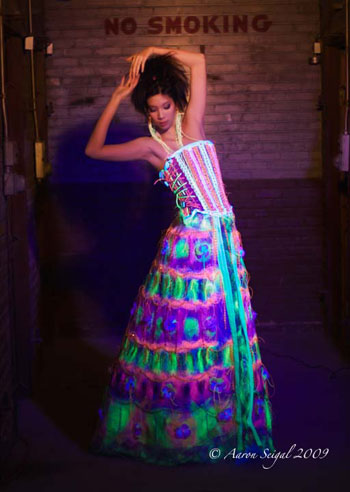 Source of the images: ladiesgadgets.com.