Notorious for his wild partying, drug and alcohol dependency, widely-media-covered arrest for a DUI offense in Los Angeles in February 2008, pleaded guilty for having a fake driver's license Barron Hilton, a 19-year-old American socialite and a heir to the Hilton fortune seems to become another Hilton who gets involved in show business and recording industry.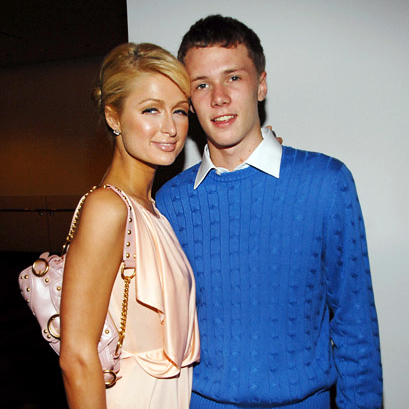 Paris and Nicky's younger brother recently announced that he is heading for a career as an international singer and songwriter, which unlikely earns hefty royalties to the already wealthy offspring, but may become a means to prove that the Hiltons' stuff is not only partying and scandals with explicit behavior, love affairs, cocaine, sex tapes, drunk driving – you name it.
"I'm done with partying and traveling. It's time to get this started. I just want people to say, 'Wow, this song really moved me, or made me cry." said the aspiring performer who simultaneously launches his own reality TV series which will differ from the similar shows, namely MTV's The Hills that follows the lives of several young people living in Los Angeles, California. According to Barron, his reality show is a more real replica of The Hills, as soon as there will be no re-shoots or double takes.
Source of the image: starazzo.com.