UsMagazine gives out fresh information about Lindsay Lohan serving time, quoting Steve Whitmore, L.A. sheriff's spokesman, who said that Lohan's 90-day sentence will be cut down to only 14 days in jail.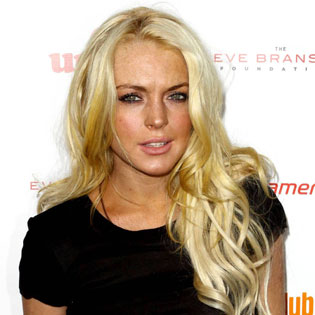 "Kept away from general population", in Whitmore's words, the 24-year-old actress will stay two weeks in a 12 x 8 foot cell all alone.
It has been officially admitted that since Tuesday morning, when Lohan was brought in the Century Regional Detention Facility in Lynwood, Calif., she has been "extremely cooperative".
The celebrity's attorney, Shawn Chapman Holley, following her surrender, made an address to reporters saying that Lohan, whom he called "a talented young woman", earned credit for accepting her responsibility with grace and resolution. She is reasonably afraid and expects support and prayers from her fans.
Source of the image: Theblemish.com.