On second thoughts Leonardo diCaprio and his five-year-long girlfriend Israeli supermodel Bar Refaeli decided to part – maybe this time for good. Their first split was back in 2009, but they patched it up some, and the patch held for more than a year. Now it's a rift, as a source informed PEOPLE, confirming an original report in The New York Post.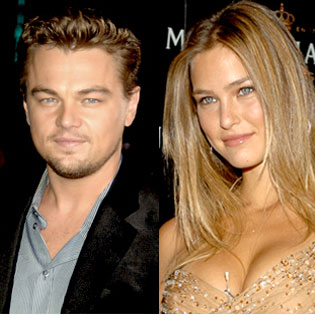 The 36-year-old movie star began dating Refaeli, 25, early in 2006 and enjoyed each other's company for three years. At first they tried to keep their relationship underhand, though it was not an easy task for stars of their magnitude.
When they were together again after their split last year, Refaeli remarked that she had grown wiser during the six months they spent apart and was no longer afraid of loneliness.
We will soon see DiCaprio playing J. Edgar Hoover, one-time FBI director, in Clint Eastwood's J. Edgar that has just been filmed.
Source of the image: Eonline.