Kylie Minogue has begun preparations for the concert tour in the US. The singer plans to look every bit gorgeous, and therefore is exhausting herself with a strict diet: everything she can imagine – water (lots and lots of water!) and one low-calorie meal in a day.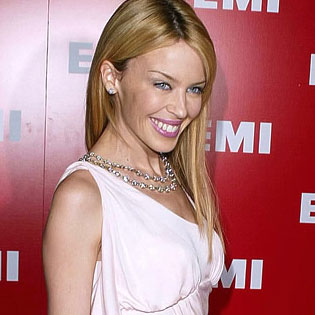 A source close to the Australian star said that she wasn't overweight. Kylie has always resorted to a strict diet whenever she is due to give a high-profile performance or has a photo shoot.
"When she wants a treat she freezes the citrus water into ice cubes so it feels like she's eating a healthy ice lolly,"
For the tour that should start by next year, the Australian pop singer has already thoroughly prepared: she bought a collection of mini-dresses most of which were created by designer Julian MacDonald. We await the demonstration of stylish new items, new songs and great shows!
Source of the image: musicrooms.net