There's no secret celebs could keep for a long time. Thus, according to the latest gossip, Katie Holmes, 34, and Jake Gyllenhaal, 32, are seeing each other in the Big Apple.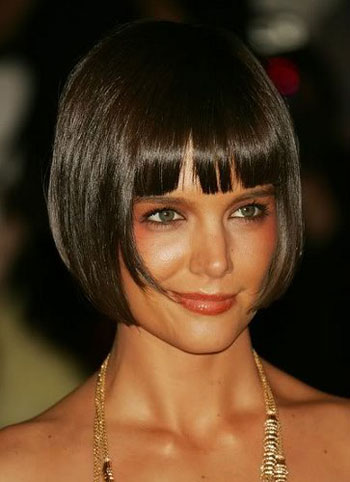 Gossipers claim, the two are dating secretly at Jake's West Village apartment. But it seems, Tom Cruise's ex-wife is still single. The news was denied by Suri's mother's rep:
"not at all true".
Katie Holmes' ex, Tom Cruise, has recently been a subject to dating rumors, too. He had been claimed to be dating Cynthia Jorge (the manager of downtown eatery Beauty & Essex, at NYC hotspot Le Baron), but later on it turned out that it hadn't been a date, despite the fact that they had been seen dancing. According to a source:
"He had a lot of friends with him, it was just a fun night out."
So, we are looking forward to the next (hopefully true) partners of Tom Cruise and Katie Holmes. After they fialized their divorce in August 2012, they are both ready for a new love.