Supermodel Heidi Klum and her husband, singer Seal, will become parents for the fourth time this fall. Seal has confirmed his wife pregnancy himself. Official announcement came soon after rumors about Heidi Klum's pregnancy were sparked by the couple's friends.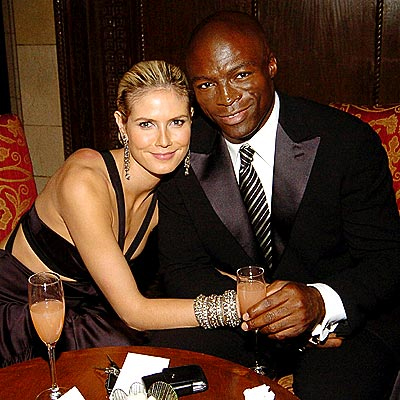 During his New York show Seal spoke up to the audience:
"The topic of debate outside our hotel is, 'Is Heidi having another baby?'. Heidi and I are having another baby!"
Heidi and Seal have an amazingly happy relationship and they seem to want to have as many children as they can.
New baby will be the fourth for Heidi and the third for Seal. The model had her older daughter Leni from her past relationship with businessman Flavio Briatore who dumped Heidi when she was pregnant. Soon after Heidi met Seal and they tied the knot. Seal officially adopted Heidi's daughter. Heidi and Seal have two sons together, Henry and Johan.
Who knows – maybe in a couple of years Klum-Seal will catch up with Jolie-Pitt.
Source of the image: newchatter.com.