We offer you a new video by Heidi Klum, where she sang for Hunger. The director of the video was the photographer John Rankin, with whom they are in unison.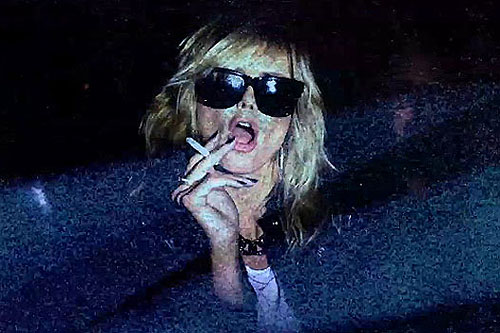 Courtney Love, throw away your ripped stockings and leather corsets, your place in the sun now clearly belongs to Heidi Klum. The model-turned-host showed a new side of her talent – she performed a fiery rock song and herself became the heroine of the music video.
Smokey eyes, a smoking cigarette, her hoarse voice – the 38-year-old model (who remembers that she is a mother of many children and a recent divorcee) will give it hot to young starlets. Heidi, keep it up!
Frankly, Heidi can not be called a beginner singer. In 2006 she released a single, Wonderland, and has repeatedly taken part in karaoke parties with her ex-husband Seal. But we've never seen her so relaxed. Enjoy the video!