Neon pink or acid yellow shoes of the marker colors are at the peak of fashion. The admirers of the trend include Jennifer Lopez, Beyonce, Brooklyn Decker, and many other "style icons".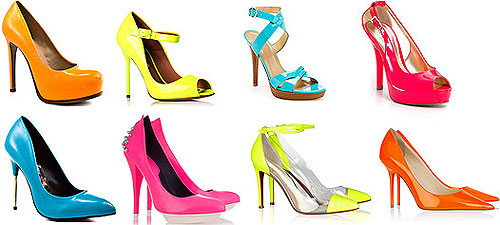 The stars put on bright shoes for the red carpet events, while in other cases they combine a fashionable pair of boyfriend jeans, printed wide trousers, strict pants, and even pencil skirts.
If you want to impress everyone with daring fashion experiments at some significant event, follow Kim Kardashian's example and wear shoes with a one-color dress making only one emphasis on slender legs and narrow ankles. Brave hearts like Rose McGowan can try to mix colored shoes with the colored dress, but the main thing is not to overdo it.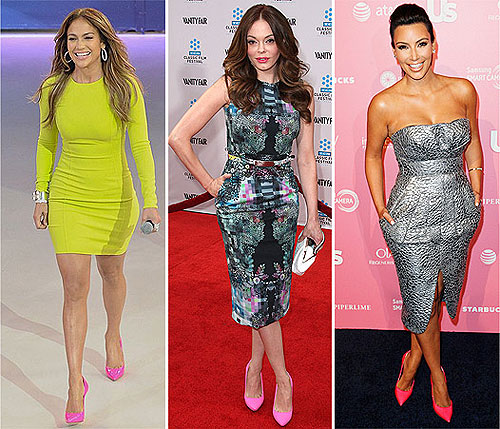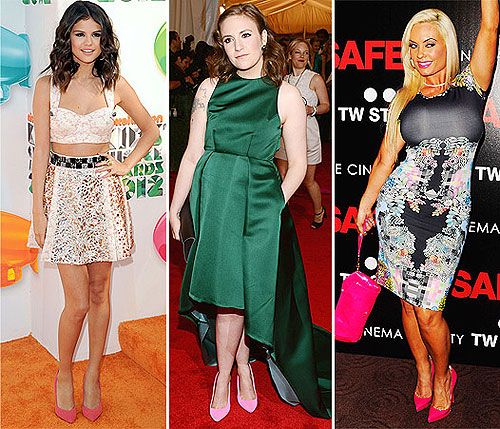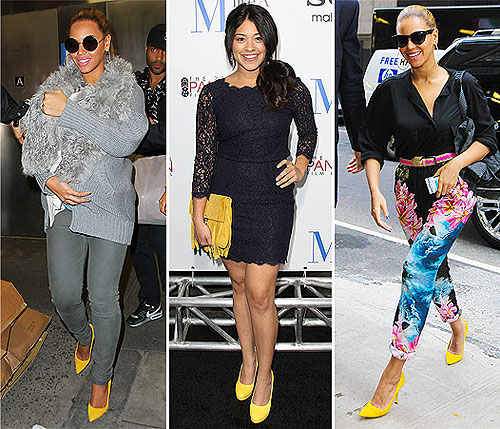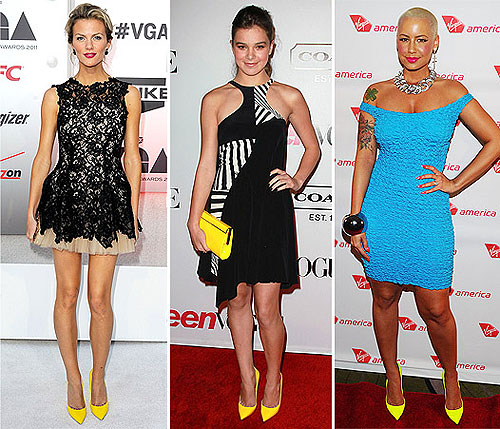 If you are not ready for such bold color solutions yet, take a look at a much calmer, but no less fashionable blue color: blue, turquoise and cobalt shoes and sandals will perfectly complement both casual and evening outfit.
Follow Kristen Stewart's example, who picked up a pair of shoes to match her dress, and Anna Dello Russo and Shay Mitchell, who were not afraid to wear blue shoes with bright, contrasting toilettes.