In spite of the circulating rumors about a possible divorce of Heidi Klum and Seal, various published sources affirm the Project Runway host and her singing hubby are still together – though the question remains, for how long? Their marriage is on the verge of blowing up.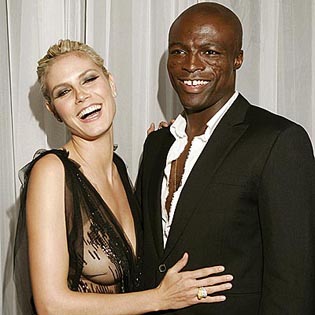 A report out on Saturday said Klum was heading for divorce and the petition would be filed in a matter of days in Los Angeles. Still, there are sources saying it's nothing but a passing phase, and things could be patched up. At least the two spent Saturday afternoon together at home in Brentwood, L.A.
Klum and Seal married six years ago and have been renewing their vows every year since the wedding. They have four children together.