With 38 years of age and four children under her belt, Heidi Klum is in possession of an enviable body that is just too gorgeous to be kept out of sight. That's the opinion of – for one – the Allure magazine that got the awesome model on its May issue cover completely naked with only the private parts hidden.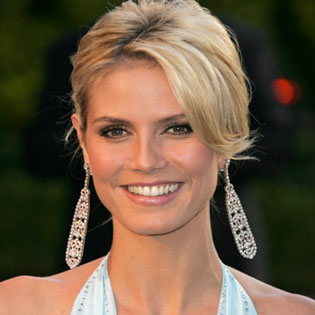 Klum also opens up about other things, like the inside story of the failure of her marriage, facts about her career and her unwillingness to succumb to beauty procedures.
As recounted by RadarOnline, the German-American model gave out in January that her 7-year-long marriage to Seal is to be dissolved – the announcement that caused considerable surprise all over Hollywood. Hers had often been referred to as a paragon marriage for the one who had always been wanting an ideal family with a brood of children, "and a beautiful garden and trampolines and swings and things," as Klum put it.
Things do not always go along with one's dreams and plans, shares the family-minded model, and that goes for her union with Seal. That's like life throwing a curve ball at you, she says, and there's nothing but deal with it as well as you can. Therefore, she neither regrets nor resents the way her marriage turned out.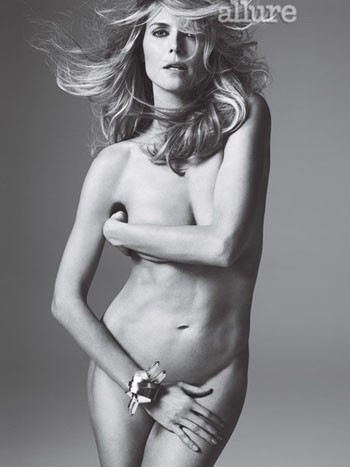 And, according to their joint statement, there was not much to resent – it says of a "loving, loyal and happy" relationship that ended in a natural drift apart as a result of soul searching, while both parties still respect and love one another.
Klum's road to getting the limelight as Victoria's Secret Angel was paved with quite a few rejections. Fashion shows in large cities had been but a dream for her, her applications turned down again and again. Michael Kors, who is now her cohost on Project Runway, was one of those who said No to her when she was just out of her teens.
While Klum's appearance can be assessed at millions of dollars, beauty surgeons have not a single credit for it. The model takes pride in the fact that she owes absolutely nothing to plastic surgery. In her eyes it "just doesn't look pretty" and she will steer clear of any alteration of her natural looks.