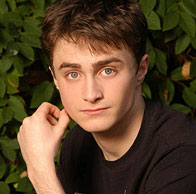 19-year-old actor Daniel Radcliffe, who became famous for playing the leading role in the Harry Potter movies and who currently acts in a theatrical play called Equus, argues that American theatergoers are noisy, vulgar, and have no respect for art. He said that he would even like to act as an initiator for the Broadway Annoying Audience Member Relocation Program, regardless of the fact that they might lose some people whose phones ring more than three times.
According to Radcliffe, the relocation program would also target people who cough as if they have tuberculosis, or have to go through their plastic bags for more than 10 seconds during the play. Daniel also complained that the American viewers sometimes even try to talk to him while he is playing on the stage. He recalled a situation when he had to listen to four girls calling him "Dan, Dan, look up!" for the whole first act of his play.
Photo of Daniel Radcliffe: enjoyfrance.com.