After Eric Stonestreet and Charlize Theron were seen together at social events, it was sure to give rise to speculations, and the Daily Mail gave out in Sunday's report that Theron, 37, and the 41-year-old comedian became a couple having met through mutual friends some months ago in L.A.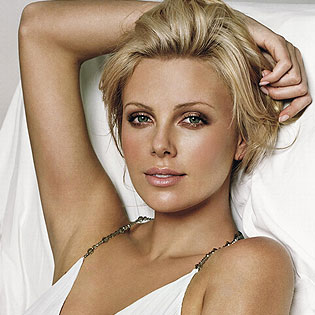 Nevertheless, as Us Weekly learned from a source who is in with the Modern Family star, the rumors are wide off the mark.
Stonestreet also felt he had to step in and clear up. He definitely wrote via Twitter that he is not dating Theron and he doesn't want any untrue rumors circulating. It may "make Halle Berry jealous," he joked.
The comedian, though, is currently free, his long-standing relationship with Katherine Torkaz being finally over.
So is Theron, who, after being in a 10-year-long relationship with Stuart Townsend, had a fling last year with Ryan Reynolds but gave him over to his present wife Blake Lively.
Late in 1911 the Young Adult star told Ellen DeGeneres that she was more than satisfied with her single status. She hadn't been that way since the age of 19, what with her two long relationships (ten years and three years), and she was looking on living single as "a nice experience … because I haven't experienced it." For the time being, she said, she relished in it.
Theron's other major turn in her life is adoption of son Jackson earlier this year.