There are people who are as like as two peas. Some believe that everyone in the world has twins. And you do not need to go far to see this. We found similarities in Hollywood stars' appearance. Who can be considered twins?
Keira Knightley and Natalie Portman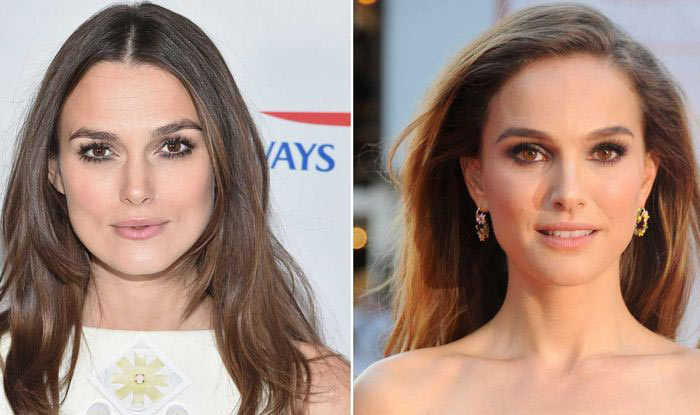 The photo shows a clear resemblance between the two actresses and beauties. Keira Knightley is a Briton, the star of the Pirates of the Caribbean movie and a two-times nominee for Oscar. Natalie Portman is an American, the winner of the Golden Globe and Oscar, and the star of the Black Swan movie. You would think that they are twins, if they did not have a four-year age difference.
Tom Felton and Aaron Paul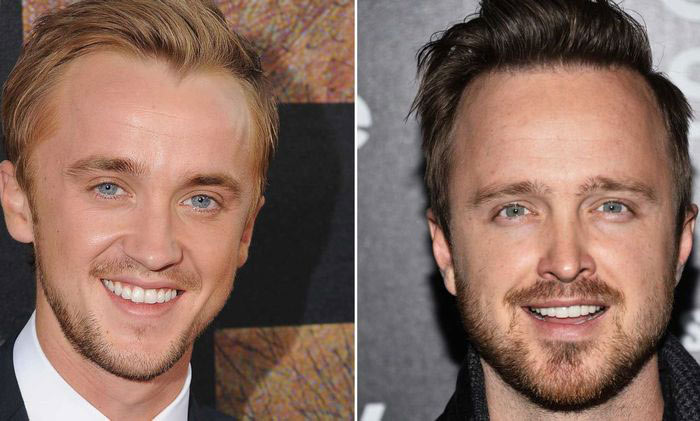 These handsome men have won many girls' hearts around the world. They really look alike; the only thing is that the age difference between them is exactly eight years. Tom Felton has become famous for his role as Draco Malfoy in Harry Potter, and Aaron Paul won the Emmy for his role as Jesse in the Breaking Bad TV series.
Shay Mitchell and Vanessa Hudgens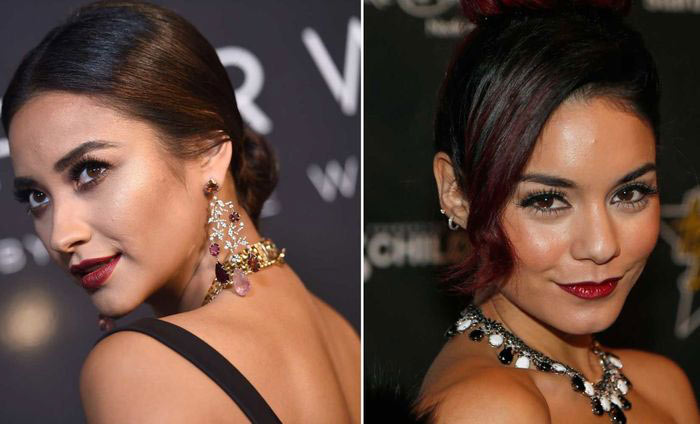 You should look very closely to find the difference between these two exotic beauties. Perhaps their mixed heritage plays an important role in this. Shay Mitchell is a Canadian model and singer, she has a mixture of Scottish, Irish and Filipino roots. Vanessa Hudgens is an American singer and actress, who has Irish, Spanish, Chinese and Filipino roots.
Sarah Hyland and Lucy Hale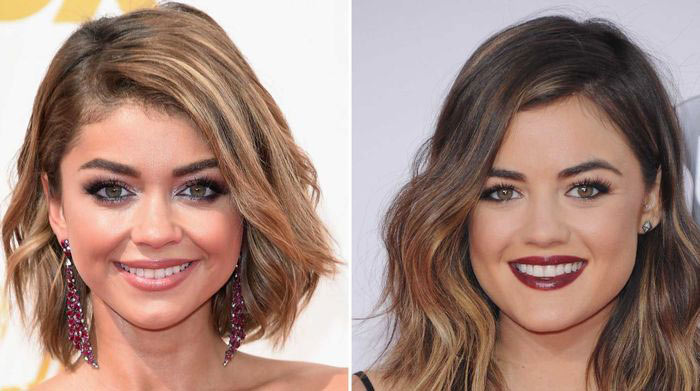 Not twins, but sisters for sure – so you might think, looking at photos of these American actresses. They are similar not only in appearance, but also in being TV series stars, leading an active social life, and having an age difference of only one year!
Keanu Reeves and Chris Klein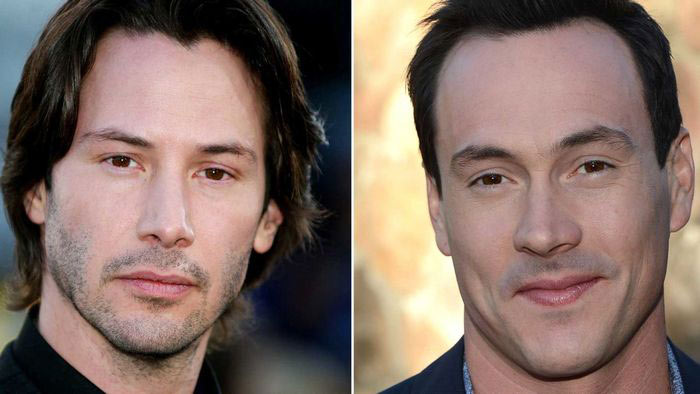 Expressive eyes, youthful facial features, a winning smile is what both actors possess. Keanu Reeves has huge cast experience behind him, he plays alternative rock on a bass guitar and has an incredible amount of film awards. Chris Klein is 14 years younger; he became famous for starring in the American Pie movie.
Jeffrey Dean Morgan and Javier Bardem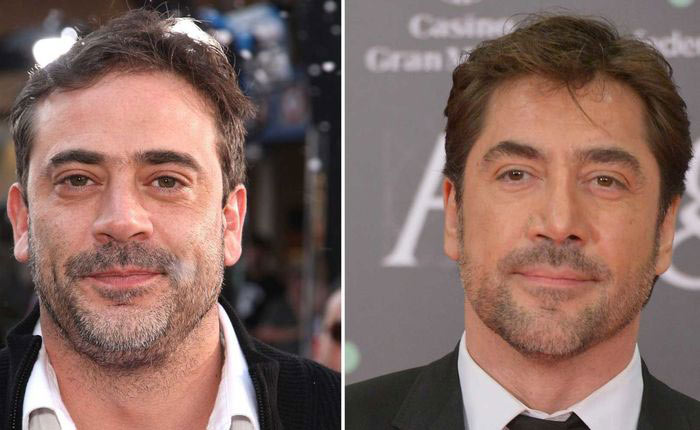 Jeffrey Dean Morgan is an American actor, who used to be an athlete, a writer, and an artist. He starred in many films and television series and has become especially popular due to his work in Grey's Anatomy and Supernatural. Javier Bardem is a Spanish actor, the winner of the Oscar and the Golden Globe, as well as the beautiful Penelope Cruz's husband.
Jada Pinkett Smith and Zoe Saldana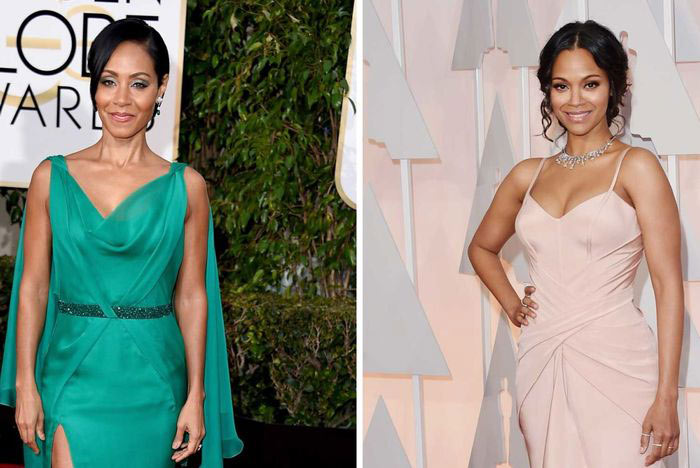 The black beauty, Jada Pinkett Smith, once won the heart of the actor and rapper, Will Smith. The couple has been together since 1995, and they have three children. Besides, Jada is an actress, businesswoman and philanthropist. Zoe Saldana has become widely known for her role as a Na'vi princess in Avatar.
Eva Mendes and Ashley Graham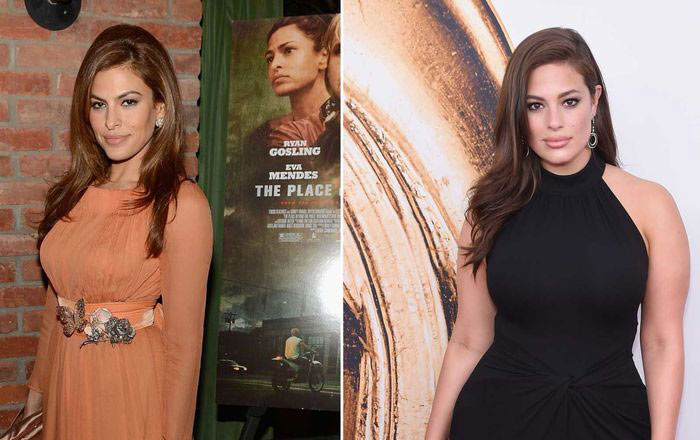 These beauties really look alike – it's not just big eyes and lush lips, but even such a small detail as the mole on their face in the same place! These girls have a bright appearance and drive many men crazy. Eva Mendes is a famous American actress, Ashley Graham is a plus-size model and the developer of her own lingerie line for plus-size girls.