It has long been noticed that as Britney passed from one period of her life into another, she would mark it with a change in her hairstyle. Her range topped at the blonde sheen in the heyday of her career and dropped to the no-hair point when she was feeling down in the mouth.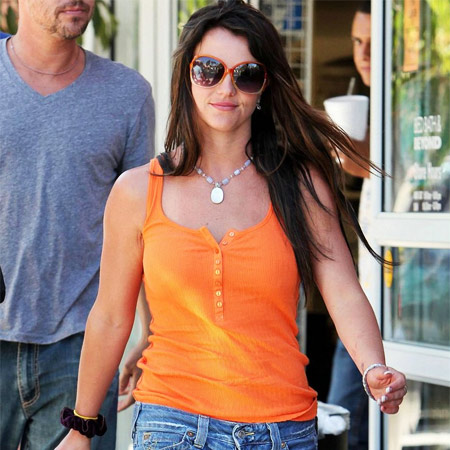 Lately Britney had been ravishingly blonde with curls that brushed her shoulders. Now the whole of Los Angeles marveled at her overnight change into a long-haired brunette.
The pop diva had tried on wearing brown hair before when living with Kevin Federline, her ex. Now that she has a new relationship – that was confirmed but recently – she goes dark again.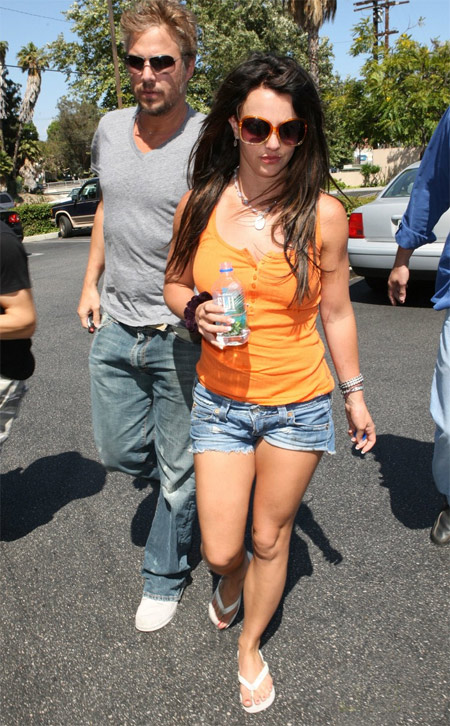 Rumors have it that she had been dating Jason Trawick, 37, now her alleged fiancé, for several months before it was publicly acknowledged. They started getting around together openly at the end of May attending a party for fashion designer Christian Audiger. They also looked very much a couple during their Caribbean holiday resting in company with Britney's family including her father Jamie, brother Bryan and her two sons.
A large glittering diamond that adorns her ring finger seems to be sending out a shiny message of her engagement.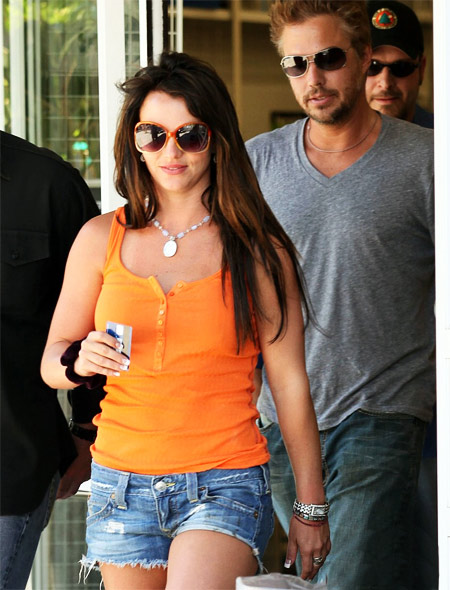 Going shopping about Los Angeles – it was the Bed Bath And Beyond store when Spears turned brunette – they were smiling and dressed in casual denim, Britney having chosen a bright orange vest to go with her new looks. The bodyguard was having a strenuous time coping with numerous bags and a broom to boot.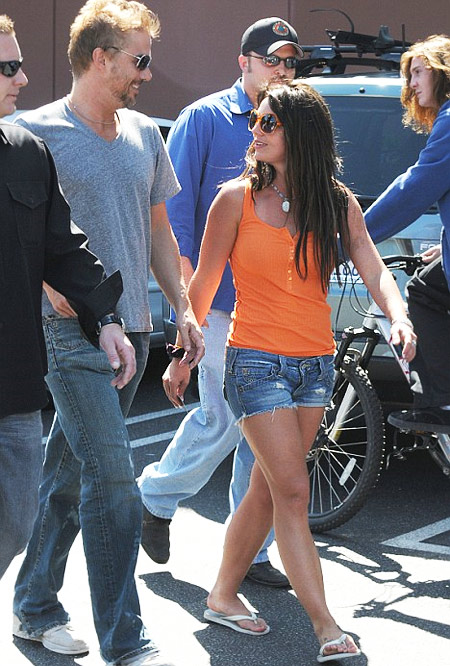 Britney is certainly going to enjoy a totally new life!
Source of the images: justjared.buzznet.com, dailymail.co.uk.