Britney Spears is having the time of her life with her fiancé Jason Trawick; their engagement was celebrated on Friday night in Las Vegas. The pop star was so thrilled by the celebration that she called it "one of the most magical nights of my life" the following morning on her Facebook profile. Accompanied by friends and family members, Spears – flashing a Neil Lane bauble happily – had one hell of a bash.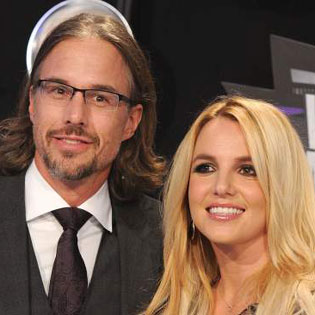 The freshly beringed fiancée, 30, and her 40-year-old good man checked into Planet Hollywood upon arrival; they were given the famous "mega-suite," a 3,100-square-foot two-bedroom suite done over by Jonathon Adler who used to host the Top Design. There is a living room, a dining-room, a Jacuzzi, and you get in past a resplendent red Murano glass chandelier. The windows give a breathtaking view on the Eiffel Tower near the Paris Hotel and the Bellagio fountains.
Spears emerged from the mega-suite in a couple of hours wearing a short Herve Leger gown to attend a short congratulatory ceremony conducted on the mezzanine by the hotel's chairman Robert Earl who gave the fiancé a king-sized cake. As PEOPLE got from a source, Spears expressly asked for a short ceremony because she had left her children upstairs and wanted to see them put to bed before she got on with the festivities.
The next celebration venue was the Sugar Factory's Chocolate Lounge, where the couple went to a private room to keep away from the public. Their party treated themselves to club sandwiches, cupcakes and an enormous sprinkle-covered sundae brought in by a host of waiters.
Chateau Nightclub in the Paris hosted the newly engaged and their retinue next; they were allotted a VIP table of their own with a view on the dance floor. An onlooker described Spears as happy, her and Trawick holding hands throughout the night.
At about 1 am the couple disappeared in a private area, to reappear later, and Spears was hitting the dance floor late into the night.