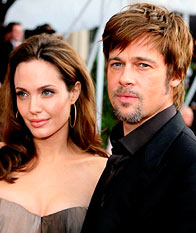 Brad Pitt donated $100,000 to the campaign to fight Proposition 8, a ballot initiative. In Prop 8, California Attorney General Jerry Brown proposes the amendment to the California Constitution that would eliminate same-sex marriages. "Because no one has the right to deny another their life, even though they disagree with it, because everyone has the right to live the life they so desire if it doesn't harm another and because discrimination has no place in America, my vote will be for equality and against Proposition 8," – the actor said in a statement.
Pitt once told Esquire Magazine that he wouldn't marry Angelina Jolie until same-sex marriages have been legalized. Very ambiguous statement, I would say.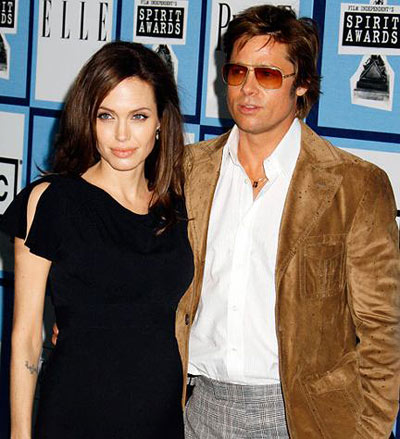 "Angie and I will consider tying the knot when everyone else in the country who wants to be married is legally able", the actor said.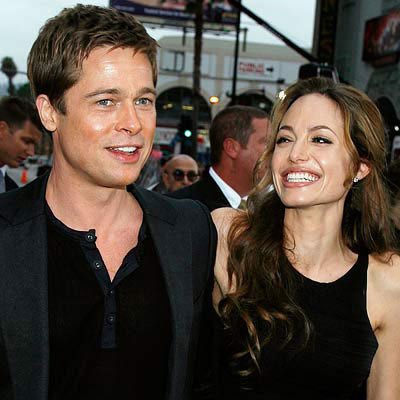 Taking into consideration that same-sex marriages have been so far legalized in only two states, I think Pitt and Jolie are not going to celebrate their marriage soon.
Source of Brad Pitt's quotes: saidwhat.co.uk.
Source of Brad Pitt's and Angelina Jolie's photos: starsattack.com, dotspotter.com, aolcdn.com.