Ashley Greene, aka Twilight's Alice Cullen, may be heading for a breathtaking love affair, according to the OK! Magazine. It's gotten hold of a source who spilled the whole story, with a twist!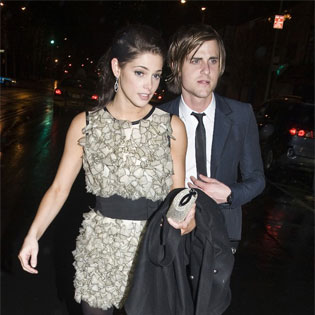 The story runs that Ashley Greene, 22, met Jared Followill, 23, who plays the bass in Kings of Leon, in Vancouver at their show, and since that meeting in August they have been "immediately attracted to each other."
The attraction was so strong that Jared's engagement to model Alisa Torres couldn't withstand it… It went up in smoke after Ashley and Jared spent some more time together. The rumors have it that the couple is enjoying each other's company in New York, where they were spotted at Followill's birthday party at The Box Thursday night. The source reports that they were holding hands and acting as if they were very close. Now where will it go from here?
Source of the image: haveuheard.net.