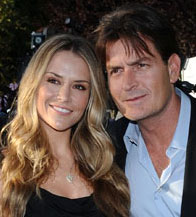 Some five months after the wedding ceremony and the strength of the marriage of Charlie Sheen and his new wife Brooke Mueller is already being challenged. In Touch magazine's sources report that the arguments arise in the family more and more often when the two should be preparing for their soon-to-come sons. Let me remind you that Charlie Sheen and his wife Brooke are expecting twins. Brooke's mother, Moira Fiore, personally announced the news to the People magazine. The twins are expected to be born in April.
At the moment, the marriage is going through some hard times. Some people say that Brooke was going to move to her mother in Florida and that she communicates with no one and does not answer phone calls.
Brooke's mother, who was excited to see her daughter so happy just a while ago, refuses to make any comments. She says that she can not say that Brooke is not with her but other than that she can say nothing.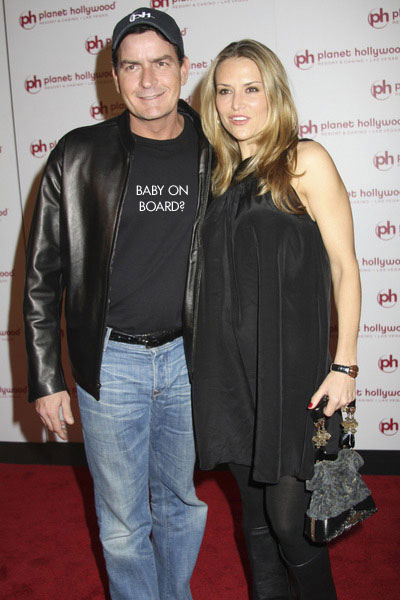 Charlie Sheen broke up with Denise Richards when she was pregnant with their second daughter Lola. It looks like the experience from the previous marriage did not teach Charlie much.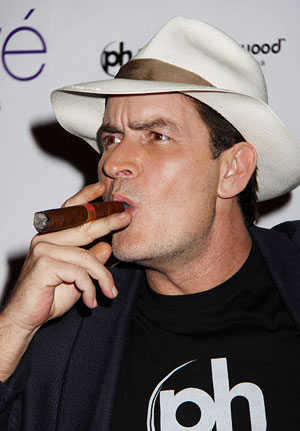 Unfortunately, the storms in the family had to hit Brooke when she is in such vulnerable state – expecting twins. It is not rocket science that stress is dangerous for the mother as much as it is for the babies. We can feel for Brooke. Regarding Charlie, it is hard to say what would be a better choice for Brooke – to get stressed over the arguments with Charlie or over their break-up.
Photos of Brooke Mueller and Charlie Sheen: celebitchy.com, babble.com.