Actress Amy Smart's romance took root, sprouted and blossomed into an engagement in just five months! The 35-year-old Organic Lady, described by a friend as "the greenest girl I know", is engaged to be married to HGTV's host Carter Oosterhouse, 34, her date since November 2010.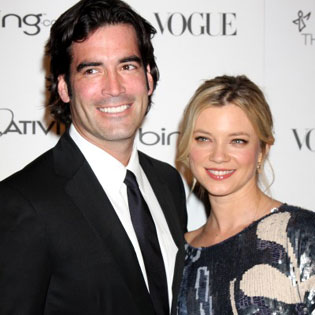 Suitably they ran across each other at a green charity event. This week PEOPLE's Sexiest Man on TV decided it was time to take their relationship farther and made Smart a proposal in L.A.
As Us Weekly – who was the first to inform the public – got it from a source, it came as "a very big surprise" and the actress was "thrilled." The green speaker herself gave out the news late on Thursday and said she was excited to be engaged to the cute TV host.
People within their circle are unanimous in the opinion that Smart and Oosterhouse make a perfect, well-matched couple with the same vibe pitch. A source described them as "two wholesome, kind, sweet Midwestern types" who remain true to their selves. To be expected soon – one new happy family more!
Source of the image: Bumpshack.